MAGICal Creations & Featured Projects

Pardo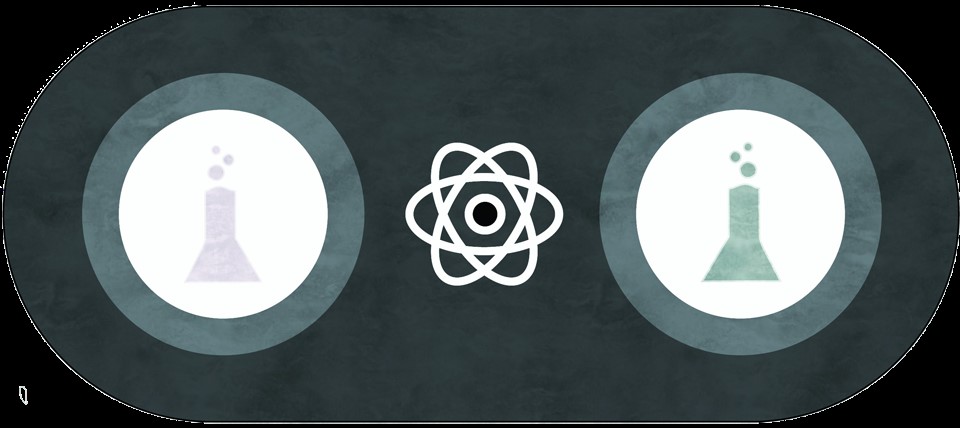 We are Building a structured, highly interactive and engaging science platform form for teenage homeschoolers. Homeschoolers do not have enough resources to buy or maintain a science laboratory and equipment. The parents need a simple, effective and immersive way that their children can learn. We are building software that will work with the existing and upcoming devices (phones and Virtual Reality headsets) that will be an interactive medium for simulated science laboratories.
ColorCoded

ColorCoded is an easy to learn logic based puzzle game, targeting mobile and desktop platforms. In ColorCoded, players place colored hexes onto a board, attempting to clear it using the limited number of hexes available. There is no timer or limiting factor, and the player is free to try each puzzle as many times as needed. ColorCoded allows short, but meaningful, puzzles to fill the time on a bus, train, or before a meeting.
A Perfect Year

It is a Psychedelic themed game with JRPG style combat, where you are fighting against various monsters that each embody a different mental illness. While you're fighting an enemy you have the opportunity to decide whether you want to kill the enemy or absorb them into yourself changing who you are.
Cradle

Cradle is an experimental puzzle game about a young girl using light to investigate shadowy contraptions built from rotating discs and sliding panels.  As she solves puzzles, she will reveal the history of her people: how they escaped the end of the world by hiding in an underground bunker.
Read More
Perspectives

Developed for the HTC Vive, Perspectives allows players to experience a story from three different points of view. Inspired by the short story, Sredni Vashtar, by H.H. Munro, Perspectives explores the impact of behavior and societal pressure on the evolution of identity.  Featuring abstract, immersive environments, and an evocative sound track, Perspectives creates a world that is part game and part art installation.
Gibralter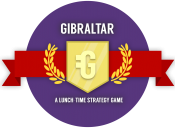 Gibraltar—a fast-paced, territory-focused, turn-based tactics game—was inspired by Advance Wars and Hearthstone, and Go, a Japanese board game, and was created as "simple entertainment that creates a cool, intellectual experience for the user." Gibraltar was also a national finalist for Microsoft's annual Imagine Cup student competition in 2016. Fr more about the game, go to
Read More
The Thinking Cap Project

is a web application for teaching college level statistics through ASL videos and web games. The main target of this web application are Deaf and Hard of Hearing students. We've been making our first game called Mars University – a game based on population and statistics.
Read More
Charlotte

Charlotte is a first person horror, walking simulator/puzzle game that puts you in the role of a 19th century woman undergoing the rest cure for hysteria. Based on the famous 19th century short story, The Yellow wall-paper, Charlotte allows you to explore the history surrounding the story and the life of its author, Charlotte Perkins Gilman.
Shareeek

Student team: Abdulaziz Almerdasi (software engineering, Kuwait City, Kuwait) and Alex Christodoulou (software engineering, North Bergen, N.J.)
Read More
Attunement Arena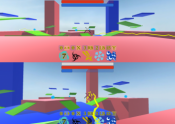 Student team: Jonathan Palmer (game design and development, Bolton, Mass.), Dillon Guscott (game design and development, Baldwin, N.Y.) and Kushagra Gupta (game design and development, Mumbai, India)
Read More
FRAGILE EQUILIBRIUM [Fe]

Broadsword 2: Recurrence, Resurgence, Rebalance, Recycle
Fragile Equilibrium is a game about the imperfection and impermanence of life. It is a reflection on transience, a balancing act between progress and regrowth, and a reminder to find beauty in decay and inevitable destruction.
Read More
Grasshopper's Winter

Student team: Sarah Bishop (game design and development, Annapolis, Md.), Becca Turgeon (game design and development, Temple, Texas), Diana Kim (illustration, Glenview, Ill.) and Lefan Shi (illustration, China)
Read More

Hack, Slash & Backstab


HSB is a multi-player arcade dungeon crawler with a twist!  We've all been there: stack ranking, team projects, student or employee evaluations on a curve – groups of people that need each other, but that are evaluated individually to the detriment of true teamwork. In Hack, Slash & Backstab, we adapt these broken models to a 2-4 player couch co-op dungeon crawler, and use a game setting to seemingly reduce the stakes. Work together as warrior, rogue, wizard and archer to survive a dangerous world. But only one player will be crowned the winner: it becomes a fight to the death, as betrayal and backstab become the tools of choice. #bewaretheknife
ESRB Rating: 'Everyone 10+ with Mild Fantasy Violence'
Super Daryl Deluxe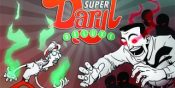 Super Daryl Deluxe is a 2D comedy action-RPG that follows an orange headband- and bellbottom- wearing adolescent who is forced to spend the height of his awkward teenage years in a new school that has, unfortunately, been taken over by evil self-help authors. His name is Daryl, and he just wants to make friends.
Read More
A.V. the Game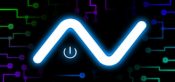 A.V. follows the adventure of a sentient music program living in a computer system – a program seeking to learn more about itself and its world. But since our hero was only programmed to understand sound, that's the only way he can interact with his environment. Each sound you generate can be seen as a pulse of light, and it's this mechanic that serves as your primary tool for navigating A.V.'s open world. To help you along, a set of musical instrument algorithms allow for different types of interaction with the world, letting you open access to new areas.
Read More
Adventure Guild
 Adventure Guild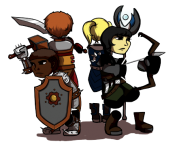 The Mobile RPG You've Been Waiting For
Adventure Guild is a social Roguelike RPG built for mobile devices. Party up with your friends to explore the farthest reaches of the world. Tackle tactically challenging turn-based combat that forces you to work as a team.
Read More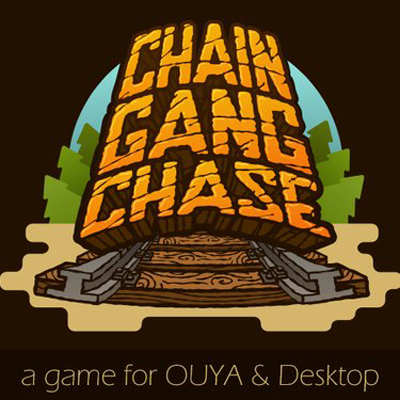 Chain Gang Chase
Chain Gang Chase is a video game coming to OUYA, and Desktop (and maybe Mobile, and Web!). It started as a hobby project by Joe Pietruch, and is growing into a much larger collaborative project with RIT faculty, students, and alumni.
We launched a Kickstarter Campaign on October 18 which was funded in mid-November, with the hope of hiring a small team of students full-time for this spring. Our release target for OUYA is May 2014, with other platforms to follow in November of 2014. As we just completed our funding round before the holiday recess, development will kick off in earnest in Spring Semester 2014.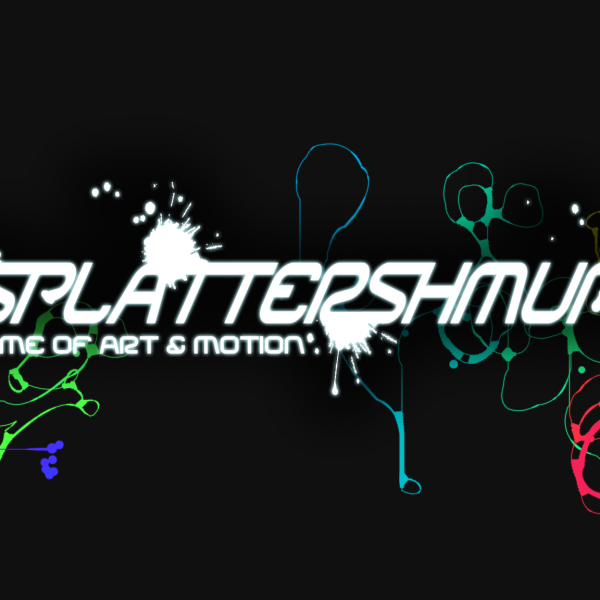 Splattershmup
Splattershmup is a game that explores the intersection of the classic shoot-em-up (or "shmup") arcade game and gesturalized abstraction or "action painting" (a term coined by critic Harold Rosenburg in 1952 and often used to describe the work of American artist Jackson Pollock). It is intended to allow the player to reflect on their in-game actions and strategy in visual form, and to approach the creation of art as an arena of action. Art can thus be created, shared and discussed that comes "from inside the moment" of game-based decision. Splattershmup was produced in residence at the Rochester Institute of Technology in a studio course offered through the RIT School of Interactive Games and Media, with guidance, support and development from the RIT Center for Media, Arts, Games, Interaction & Creativity (MAGIC). It is published and maintained through MAGIC Spell Studios, LLC. © 2014-2015.
Dash Engine

Dash is an open-source 3D game engine written in the D Programming Language. Designed to facilitate rapid development, Dash aims to assume the role of XNA & MonoGame.
The engine is currently in development by Circular Studios, a group of RIT students. Dash is freely available on GitHub.
Memento
Memento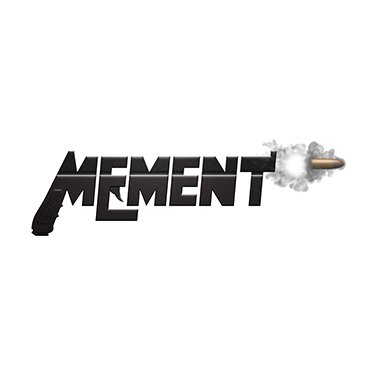 is the latest game project from Blind Horizon Studios. Designed to be the next step in the free running puzzle genre, Memento will bring truly fluid action to an emotionally charged storyline. Playing as a police officer, players will be shown just how demanding the job can be, learning more about the rules, regulations, and tough decisions required of the brave men and women of our police forces. With tight, intuitive controls, and challenging dynamic environments to navigate, Memento will change the way we run, jump, and climb.