MAGICal Creations & Featured Projects

Just Press Play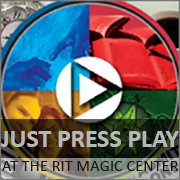 Just Press Play is an achievement system developed in RIT's School of Interactive Games & Media, which adds a game layer to our undergraduates' daily life. It is intended to encourage students to engage in a playful way with their educational environments and experiences, to reflect on their accomplishments, and to strengthen their sense of competence and progress.
With the generous support of Microsoft Research Connections, we're working to make the platform available to other educational institutions. You can find out more at play.rit.edu

Blocky Talky
Blocky Talky is a platform that re-envisions Lego robotics and tile-based coding using open hardware and frameworks for the purpose of exposing young learners to computing in terms of complexity and networks. We're working with Dr. Benjamin Shapiro at the Tufts University Center for Engineering Education & Outreach (CEEO) to further develop the prototypes for this platform, and engage regional area schools in its use. We're seeking to broadly understand more about the way children play, learn, experiment and collaborate through the use of this platform. You can read more about this project here.
Martha Madison: Marvelous Machines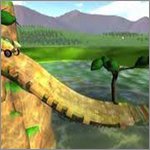 Our work with partners Second Avenue Learning was the source of a recent article at KQED MindShift. In addition to the talented group at Second Ave., IGM Professors David Simkins, Adrienne Decker, and Christopher Egert are engaged in the current project through Department of Education and National Science Foundation SBIR awards. We've enjoyed wonderful collaborations with Second Avenue Learning for a number of years, and this latest game is a great title which we are glad to contribute to.
Mindgamers in School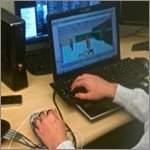 A therapeutic, physiologically-controlled videogame for use by people diagnosed with anxiety and/or autism spectrum disorder. The game goal is for the player to have their 'best day' in school. The game provides hard data on a player's physical and emotional states during a therapy session that combines cognitive behavioral therapy, narrative therapy and biofeedback supported psychophysiological self-regulation. This work is possible through a collaboration between MAGIC, CAPS (with Dr. Laurence Sugarman) and St. John Fisher (with Dr. Rob Rice).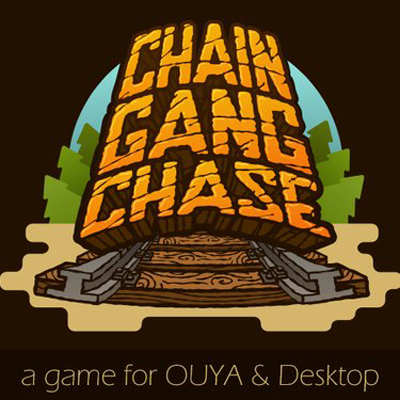 Chain Gang Chase
Chain Gang Chase is a video game coming to OUYA, and Desktop (and maybe Mobile, and Web!). It started as a hobby project by Joe Pietruch, and is growing into a much larger collaborative project with RIT faculty, students, and alumni.
We launched a Kickstarter Campaign on October 18 which was funded in mid-November, with the hope of hiring a small team of students full-time for this spring. Our release target for OUYA is May 2014, with other platforms to follow in November of 2014. As we just completed our funding round before the holiday recess, development will kick off in earnest in Spring Semester 2014.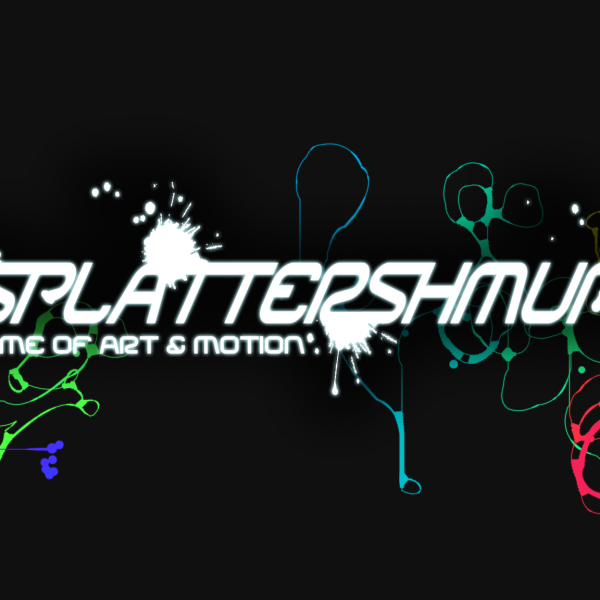 Splattershmup
Splattershmup is a game that explores the intersection of the classic shoot-em-up (or "shmup") arcade game and gesturalized abstraction or "action painting" (a term coined by critic Harold Rosenburg in 1952 and often used to describe the work of American artist Jackson Pollock). It is intended to allow the player to reflect on their in-game actions and strategy in visual form, and to approach the creation of art as an arena of action. Art can thus be created, shared and discussed that comes "from inside the moment" of game-based decision. Splattershmup was produced in residence at the Rochester Institute of Technology in a studio course offered through the RIT School of Interactive Games and Media, with guidance, support and development from the RIT Center for Media, Arts, Games, Interaction & Creativity (MAGIC). It is published and maintained through MAGIC Spell Studios, LLC. © 2014-2015.
Dash Engine

Dash is an open-source 3D game engine written in the D Programming Language. Designed to facilitate rapid development, Dash aims to assume the role of XNA & MonoGame.
The engine is currently in development by Circular Studios, a group of RIT students. Dash is freely available on GitHub.
Memento
Memento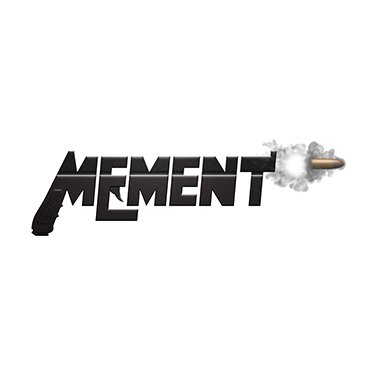 is the latest game project from Blind Horizon Studios. Designed to be the next step in the free running puzzle genre, Memento will bring truly fluid action to an emotionally charged storyline. Playing as a police officer, players will be shown just how demanding the job can be, learning more about the rules, regulations, and tough decisions required of the brave men and women of our police forces. With tight, intuitive controls, and challenging dynamic environments to navigate, Memento will change the way we run, jump, and climb.