MAGIC News & Press Announcements
NASA Space Apps Challenge
The NASA Space Apps Challenge is a 48-hour global hackathon engaging thousands of problem-solvers each year across the globe to work with NASA in designing creative solutions to international and interplanetary problems using open source data. The event is not just for coders, but for makers, designers, students, engineers, artists, and problem solvers. If you have a passion for space or "out of this world" problem-solving, then this event is for you!
(more…)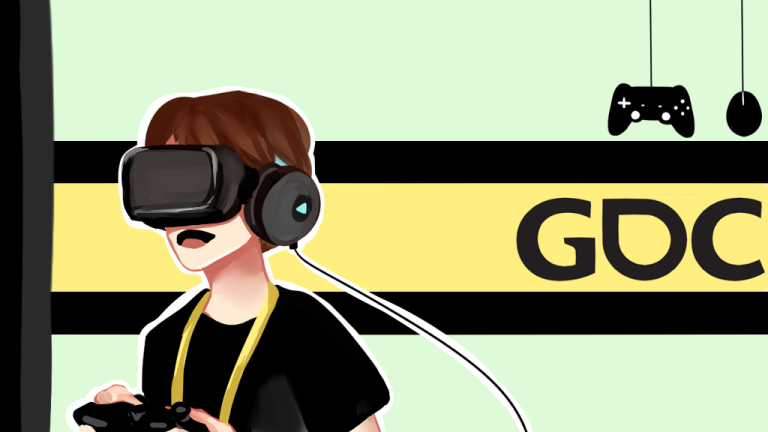 Reporter: RIT at GDC 2017
RIT at GDC 2017
Tech
by Tyler R Reimold | Apr. 24, 2017
Illustration by Cynthia Muniz
Perhaps more than any other conference, GDC (Game Developers Conference) provides a comprehensive picture of the current state of the game development industry. The annual event in San Francisco, CA is the largest, most active gathering of coders, artists, marketers and salespeople with a stake in game development.
RIT has routinely had a presence, and this year over 100 people affiliated with the university attended during the week of Feb. 27 to March 3. Among the attendees were four students from MAGIC Spell Studios, the game development studio within the MAGIC Center.
(more…)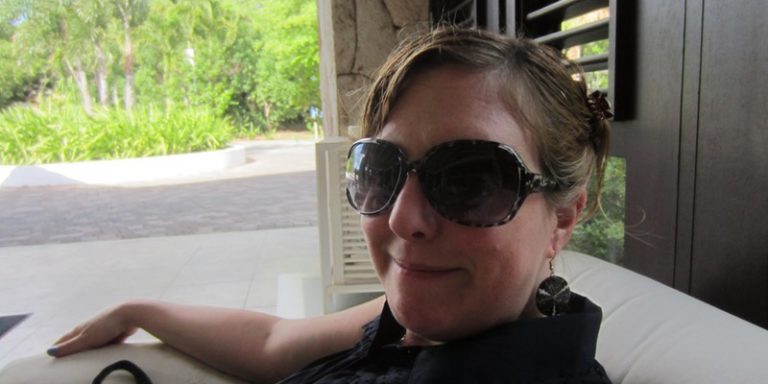 Deb Nicholson: Patents, Copyrights and Trademarks: Or Why the Future Might Curse Us
Patents, Copyrights and Trademarks: Or Why the Future Might Curse Us
Deb Nicholson
Community Outreach Director for the Open Invention Network
O'Reilly Open Source Award Winner
Founding organizer of the Seattle GNU/Linux Conference
Software Freedom Conservancy's Evaluation Committee
Patents, copyrights and trademarks form a trio of legal tools often referred to as "intellectual property" law. While each of these tools originally grew from a desire to help new businesses and individual creators find their way to success, today these advantages are better at creating inequity than opportunity. The litigious application of patents, copyrights and trademarks has become so distorted in modern times that their usage often amounts to bullying.
(more…)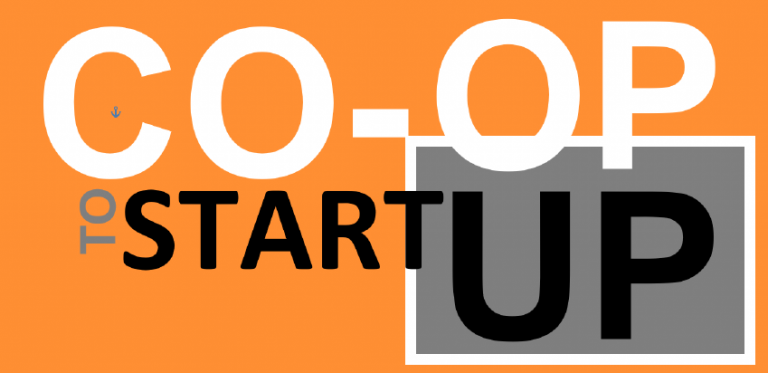 ANNOUNCING THE 3rd ANNUAL RIT "CO-UP" PROGRAM:
EAT. SLEEP. BREATHE. MAKE. SUMMER 2017
5 teams | $10,000 PER TEAM | $50,000 TOTAL
The key differentiator for a place like RIT is a focus on student innovation: students today need to be prepared for multiple careers, start-ups, failures, and experiences. They are likely to face technology disruption in their own careers, and they are likely to be on the forefront of disrupting other industries. RIT is committed to focusing not only on top quality academic programs, but also on the fabric and experiences that will help prepare students for global challenges and unique opportunities.
(more…)
Tax Credits for the Video Game Industry in NY

NYS Game Challenge
The video game industry is hoping to get a production tax credit into this year's final budget after the governor vetoed a similar measure last year because it wasn't part of the budget. Both the Senate and Assembly included the credit in their one-house resolutions. And several colleges have joined in the push as well. Joining us to explain more are Guha Bala from Velan Ventures, Benjamin Chang from RPI and Jennifer Hinton from the Magic Spell Studios at RIT.
By Capital Tonight Staff TWC News Link
MAGIC: Lobbying in Albany

Video Game Developers: New York Must Nurture Industry Growth
ALBANY, N.Y. (AP) — Upstate New York is home to one of the country's top training centers for video game design, but developers say New York will miss out on its chunk of a nearly $100 billion video game industry if it doesn't encourage companies to plant their roots in the state.
Game design experts on Tuesday urged Democratic Gov. Andrew Cuomo to accept Assembly and the Senate proposals that would provide tax incentives of up to $25 million for music production and video game development.
(more…)
RIT's video game design programs jump in Princeton Review rankings Undergraduate program ranks No. 2, graduate program No. 4 in annual listing

by Scott Bureau 
Rochester Institute of Technology is one of the top schools in the world to study game design and launch games for 2017, according to new international rankings from The Princeton Review.
RIT's game design and development program was ranked second at the undergraduate level and fourth at the graduate level. In 2016, RIT ranked third and seventh, respectively. RIT's program is housed in the School of Interactive Games (IGM) and Media within the B. Thomas Golisano College of Computing and Information Sciences.
(more…)
RIT to host statewide Game Dev Challenge kickoff March 10 Contest is open to college students and indie game developers; $25,000 in prize money up for grabs
---
by Vienna McGrain 
Note: Video available for this storyRochester Institute of Technology's Center for Media, Arts, Games, Interaction and Creativity (MAGIC) will host the kickoff for its first-ever New York State Game Dev Challenge.
The event is at 4 p.m. on Friday, March 10, in RIT's Student Innovation Hall.The challenge is an opportunity for students enrolled in New York state colleges and universities and indie developers residing within the state to bring their game ideas to production. Winners in three categories will be awarded up to $25,000 in funding to aid in the development and production of their game; will be included in an on-site incubator at RIT, New York University or Rensselaer Polytechnic Institute for up to one year; and will have access to a mentor network.
(more…)
RIT student-created game competes in 2017 Intel University Games Showcase

March 3, 2017by Vienna McGrain  Note: Video available for this storyRochester Institute of Technology made a strong showing at the 2017 Intel University Games Showcase on March 2 where student John Miller presented his video game, Gibraltar, in front of students and faculty from the top game developer academic programs in the United States. Although Miller's game wasn't selected as one of the top finishers during the event, which was part of the 2017 Game Developers Conference in San Francisco, Gibraltar was prominently featured on the expo floor at the MAGIC Spell Studios booth where the country's best game designers and developers were able to play the game and provide valuable feedback."We look forward to the Intel University Games Showcase each year," said Jennifer Hinton, chief communications officer for RIT's MAGIC Spell Studios.
(more…)
RIT student John Miller hopes to make an impact at national gaming conference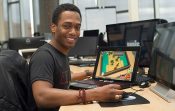 by Vienna McGrain  Note: Video available for this story
From the age of 12, John Miller knew that he wanted to design video games. In fact, he set a goal for himself to become a professional game developer by the time he turned 13. Although he missed that self-imposed deadline, Miller, a third-year game design and development student from St. Louis, persisted and this week at the 2017 Game Developers Conference in San Francisco, he will debut Gibraltar in front of students and faculty from the nation's top gaming schools at the highly anticipated Intel University Games Showcase.
(more…)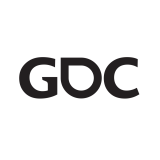 MAGIC heads to GDC2017
With Rochester Institute of Technology celebrating a milestone year in the game design and development industry, more than 100 RIT students, faculty, alumni and staff will travel to San Francisco this week to participate in the Game Developers Conference 2017, the world's largest professional gaming industry event of the year. Read more on our presence at GDC via University News..Read more on our presence at GDC via University News…
RIT professor awarded NSF grant to benefit the next generation of games and learning scholars

As a doctoral candidate, Owen Gottlieb received advice from a consortium that eventually led him to a successful teaching and research career. Years later, Gottlieb, an expert in games and learning at Rochester Institute of Technology, is "paying it forward," using a National Science Foundation grant that will enable the next generation of gaming scholars and researchers to make inroads in the field of game design and development.
(more…)