The MAGIC Speaker Series 2017-2018
SEP
25
04:53
Limited Speaker opportunities
With our new facility opening this year, and numerous other elements demanding our engagement on campus, we are in discussions to retool and re-envision our efforts both for this year's series, and the series going forward into the future.  While we may be able to bring in a speaker this spring, our opportunities this year are severely limited given other commitments.  That said, you should expect a very strong line-up for the 2018-2019 year in conjunction with the official launch of the MAGIC Spell Studios facility next year!!
The MAGIC Speaker Series 2016-2017
SEP
16
13:00
Clive Burdon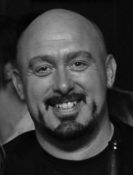 Title: An introduction to the producer role or… how to be invisible and effective by Clive Burdon
Abstract: Vicarious Visions is a creator of hit video games with its studio based near Albany, New York. To date, VV has sold over 40 million games worldwide. VV has shaped popular culture with hit video game titles including: Skylanders, Guitar Hero, Crash Bandicoot, Tony Hawk, Spider-Man, and Marvel Ultimate Alliance for various platforms. Today the company employs over 150 highly creative programmers, artists and designers. VV is an independent studio within Activision|Blizzard (NASDAQ: ATVI), a leading worldwide publisher of entertainment software. You can download the presentation he gave here [MS PowerPoint 69M].
DEC
01
13:00
Monica McGill
Abstract: They Aren't Like Me: Developing a Meaningful Game for "Them"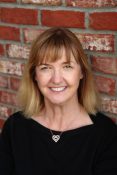 Game design and development students at Bradley University recently created Wake Up, Koala!, a game designed to raise awareness for Sjögren's Syndrome, an auto-immune disorder that affects millions of Americans. The project produced a game that is not only valuable to those affected, but produced an experience for undergraduate students to consider a target demographic unlike them–Sjögren's primarily affects women over the age of 40. Through defining requirements with our collaborators at the Sjögren's Syndrome Foundation, generating ideas, meeting deadlines, controlling chaos, and, as always, having a healthy dose of luck, the game's 100+ levels were finished. For this talk, I will discuss key production processes we followed during the most important stages of development, with emphasis on how we purposefully considered the diverse needs of the target demographic.
This event is co-sponsored by the School of Interactive Games and Media and Women in Computing.
Bio: Dr. McGill is an Associate Professor in the Department of Interactive Media and serves as the Game Design Lead. Her research areas include curriculum and instruction of game degree programs, development and evaluation of meaningful games, and improvement of programming and software development education for all students through increased student engagement. In the classroom, Dr. McGill is active in producing online and mobile games with students, such as Coco's Cove and Wake Up, Koala!. She also produces and develops meaningful games for various commercial and not-for-profit clients. Before coming to Bradley, Dr. McGill worked as a Systems Analyst and Computer Scientist in both industry and government. Her professional background includes formal methodologies to ensure code correctness, automated theorem provers, database management systems, and system design and development. She also served as an adjunct faculty member at the National Cryptological School teaching logic and formal methods.
APR
26
01:00
Nicole Black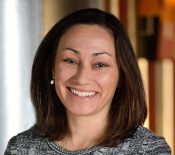 Title: Censored by Traditional Media, Empowered by Social Media
In her talk, Nicole will share her professional background, blogging and social media trajectory, as well as her journalist/author trajectory. In addition, she will discuss the election, including a recent article she wrote that was rejected as well as the follow up blog post and the online response.
The power of social media and how it competes with traditional media in 2017 as well as the dangers presented by "fake news" on social media and threats to freedom of press under the Trump administration will also be discussed.
Speaker Bio: Nicole Black is a Rochester, New York attorney and the Legal Technology Evangelist at MyCase.com
legal practice management software. She is the nationally-recognized author of "Cloud Computing for Lawyers" (2012) and co-authored "Social Media for Lawyers: The Next Frontier" (2010), both published by the American Bar Association. She also co-authored "Criminal Law in New York," a Thomson West treatise. She writes a regular column for The Daily Record, Above the Law, and Legal IT Pros, has authored hundreds of articles for other publications, and regularly speaks at conferences regarding the intersection of law, mobile and cloud computing, and Internet-based technology.
*This talk is co-sponsored by the RIT School of Communication, College of Liberal Arts.