The MAGIC Speaker Series 2016-2017
APR
26
01:00
Nicole Black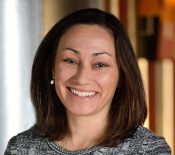 Title: Censored by Traditional Media, Empowered by Social Media
In her talk, Nicole will share her professional background, blogging and social media trajectory, as well as her journalist/author trajectory. In addition, she will discuss the election, including a recent article she wrote that was rejected as well as the follow up blog post and the online response.
The power of social media and how it competes with traditional media in 2017 as well as the dangers presented by "fake news" on social media and threats to freedom of press under the Trump administration will also be discussed.
Speaker Bio: Nicole Black is a Rochester, New York attorney and the Legal Technology Evangelist at MyCase.com
legal practice management software. She is the nationally-recognized author of "Cloud Computing for Lawyers" (2012) and co-authored "Social Media for Lawyers: The Next Frontier" (2010), both published by the American Bar Association. She also co-authored "Criminal Law in New York," a Thomson West treatise. She writes a regular column for The Daily Record, Above the Law, and Legal IT Pros, has authored hundreds of articles for other publications, and regularly speaks at conferences regarding the intersection of law, mobile and cloud computing, and Internet-based technology.
*This talk is co-sponsored by the RIT School of Communication, College of Liberal Arts.
DEC
01
13:00
Monica McGill
Abstract: They Aren't Like Me: Developing a Meaningful Game for "Them"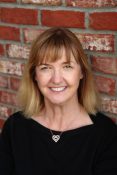 Game design and development students at Bradley University recently created Wake Up, Koala!, a game designed to raise awareness for Sjögren's Syndrome, an auto-immune disorder that affects millions of Americans. The project produced a game that is not only valuable to those affected, but produced an experience for undergraduate students to consider a target demographic unlike them–Sjögren's primarily affects women over the age of 40. Through defining requirements with our collaborators at the Sjögren's Syndrome Foundation, generating ideas, meeting deadlines, controlling chaos, and, as always, having a healthy dose of luck, the game's 100+ levels were finished. For this talk, I will discuss key production processes we followed during the most important stages of development, with emphasis on how we purposefully considered the diverse needs of the target demographic.
This event is co-sponsored by the School of Interactive Games and Media and Women in Computing.
Bio: Dr. McGill is an Associate Professor in the Department of Interactive Media and serves as the Game Design Lead. Her research areas include curriculum and instruction of game degree programs, development and evaluation of meaningful games, and improvement of programming and software development education for all students through increased student engagement. In the classroom, Dr. McGill is active in producing online and mobile games with students, such as Coco's Cove and Wake Up, Koala!. She also produces and develops meaningful games for various commercial and not-for-profit clients. Before coming to Bradley, Dr. McGill worked as a Systems Analyst and Computer Scientist in both industry and government. Her professional background includes formal methodologies to ensure code correctness, automated theorem provers, database management systems, and system design and development. She also served as an adjunct faculty member at the National Cryptological School teaching logic and formal methods.
SEP
16
13:00
Clive Burdon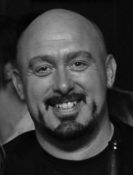 Title: An introduction to the producer role or… how to be invisible and effective by Clive Burdon
Abstract: Vicarious Visions is a creator of hit video games with its studio based near Albany, New York. To date, VV has sold over 40 million games worldwide. VV has shaped popular culture with hit video game titles including: Skylanders, Guitar Hero, Crash Bandicoot, Tony Hawk, Spider-Man, and Marvel Ultimate Alliance for various platforms. Today the company employs over 150 highly creative programmers, artists and designers. VV is an independent studio within Activision|Blizzard (NASDAQ: ATVI), a leading worldwide publisher of entertainment software. You can download the presentation he gave here [MS PowerPoint 69M].
The MAGIC Speaker Series 2015-2016
OCT
22
05:49
Amy Vernon

ABSTRACT:The Internet gets blamed for a lot of things, chief among them for the rise in rudeness, cyber-bullying and harassment. Thing is, it hasn't caused any of this. The people who act poorly on the Internet generally act poorly in real life, too. We just didn't have to see, talk or ever interact with most of them before. Now we can't avoid them. Or can we? Social Media Etiquette (#SMEtiquette, if you will) is vitally important now. Figuring out how (or when) to respond to the knuckle-draggers is as important as treating other people properly. How can you live your life publicly while not getting overwhelmed by trolls, yellers, braggarts and the like? This talk will give you the tools to keep your blood pressure down next time you go on Facebook.
BIO: Amy Vernon is an independent consultant and a pioneer of social content strategy. She spent 20 years working for daily newspapers around the country and was a member of the 1992 Pulitzer Prize-winning staff of the Miami Herald. An inaugural inductee of the New Jersey Social Media Hall of Fame, Amy was named the 15th-most influential woman in tech on Twitter by Business Insider and Peer Index.
She has consulted on social media and content for a variety of companies and organizations, including the American Museum of Natural History, Verizon and VentureBeat, and has driven millions of pageviews through her work. Amy has been a mentor for Women 2.0, Women Innovate Mobile and Bella Minds, among other organizations, and has spoken at dozens of conferences, including SXSWi, SMX and Mediabistro. A graduate of Northwestern University in Evanston, Ill., she lives with her family in New Jersey and owns a very photogenic Siberian husky named Lumi.
NOV
19
05:43
Mary Chayko

For over fifteen years, Dr. Mary Chayko has investigated the experience of digital connectedness – how it feels, how bonds and groupings are made and maintained online, and how the online and the offline intersect in people's everyday lives. She finds that the online, digital realm is experienced as real in every way — emotional, intimate, and communal — and that it tends to prompt, rather than to deter, physical social interaction and local community ties. In this talk, she will share her research into the nature of digital connectedness and its impact on members' "techno-social" lives.
Dr. Mary Chayko is a sociologist, Professor and Director of Interdisciplinary Studies at Rutgers University's School of Communication and Information, where she is also the co-chair of the School's Social Media & Society Cluster. She is the author of Connecting: How We Form Social Bonds and Communities in the Internet Age, Portable Communities: The Social Dynamics of Online and Mobile Connectedness (both with SUNY Press) and the forthcoming Superconnected: The Internet, Digital Media, and Techno-Social Life (2016, Sage Publications). She received her Ph.D. and M.A. in Sociology, and Ed.M. in Psychology, from Rutgers University.
FEB
18
13:00
Jacob Silverman

Bio: Jacob Silverman is the author of Terms of Service: Social Media and the Price of Connection. A contributing editor for The Baffler, he has written for The New York Times, Los Angeles Times, The Washington Post, and many other publications. He lives in New York.
Talk title: What Machines Know: Surveillance Anxiety and Digitizing the World
Abstract: I will discuss varying conceptions of privacy — "personal privacy" versus "data privacy" — and the changing relationship of the individual to authorities, especially those who control the data collection and analytic apparatus that represents a new form of power. Individuals are increasingly torn between untenable choices: joining social networks saturated with corporate and governmental surveillance, or opting out (however much is possible) and losing access to a semi-public space in which to exercise, and to confirm, one's own identity. Can we escape the inexorable grip of surveillance logic, which, with the crude certitude of code, enshrines market efficiency as the ultimate value? Or have we surrendered to what Marcuse called "a rationally organized bureaucracy, which is, however, invisible at its vital center"?
MAR
03
13:00
Kendra Albert

Bio: Kendra Albert is a third-year JD candidate at Harvard Law School. When not in class, she co-runs the interdisciplinary discussion group Angry Tech Salon and its sister video game discussion group, ATS Plays. Before starting school, she worked as a research associate at the Berkman Center.  She's also done stints at CloudFlare, Zeitgeist Legal Group, Public Citizen and the Electronic Frontier Foundation, where she co-filed a DMCA §1201 exemption for video game archiving and continued play.
Talk title: The Angry Birds in the Coal Mine: The History and Future of Video Games, Reverse Engineering, and Digital Rights Management
Talk abstract: The popularity of video games, and the sprawling fandoms they create have engendered massive battles over who controls these artistic works. What digital rights measures are appropriate as protection against unauthorized copying or use? And whose rights should trump when there is conflict between digital rights management and a fan's ability to play games? This talk will show how early efforts by Blizzard to prosecute rogue Warcraft server admins and World of Warcraft botters shaped the law, and reflect upon how those changes create modern day barriers to video game preservation and continued play.
Co-sponsored by the Department of Public Policy
APR
04
13:00
Souvik Mukherjee

Bio: Souvik Mukherjee is Assistant Professor of  English at Presidency University, Kolkata. His research, on which he completed his PhD from Nottingham Trent University,  is on videogames as an emerging storytelling medium. Other interests are Digital Humanities, Early Modern Literature and Poststructuralist theory. As a digital humanist, Souvik has managed and curated two projects, one on the Dutch Cemetery in Chinsurah  (http://dutchcemeterybengal.com) and an ongoing project on the Scottish legacy in India of which he has been the overall co-ordinator. His book Videogames and Storytelling: Reading Games and Playing Books has been published by Palgrave Macmillan in September 2015.
Talk title: Playing Games with Karma: Indian Board Games as a Commentary on Life
Largely unknown to Game Studies, Indian board-games dating back from centuries ago have informed notions of game mechanics and play as a socio-culturally important phenomenon for quite a while now. The playful often engages with serious aspects of life, religion and philosophy through the ways in which play represents the complexity of karma. Moving away from the recent (Western) notions of karma as a simplified morality-bound cause-effect relationship, karma as it was originally defined in Indic philosophies is much more difficult to perceive. This paper will look at the early Indian board-game, Gyan Chaupar, its colonial adaptation into the oversimplified Snakes and Ladders (or Chutes and Rockets) and how a complex ludic representation of karma has changed to the current (and arguably, less richer) notion of it in Game Studies. Following this, the paper will try to link the complexity of Gyan Chaupar to the multi-relic structures of videogames
Note: Members of the audience are welcome to join me in a game of Gyan Chaupar after the talk
Details:
April 4
1:00-2:00PM
Co-sponsored by the School of Interactive Games and Media and the Department of English
APR
14
13:00
Karen Levy

Location: Student Innovation Hall, 1600
Bio: Karen Levy is a research fellow at New York University's Information Law Institute and the Data and Society Research Institute; beginning in fall 2016, she will be an assistant professor of Information Science at Cornell University and associated faculty at Cornell Law School. Dr. Levy researches how law and technology interact to regulate social life, with particular focus on social and organizational aspects of surveillance. Much of her research analyzes the use of monitoring for social control in various contexts, from long-haul trucking to intimate relationships. She is also interested in how data collection uniquely impacts, and is contested by, marginalized people. Dr. Levy holds a Ph.D. in Sociology from Princeton University and a J.D. from Indiana University Maurer School of Law.
"Beating the Box: Resistance to Electronic Surveillance in the U.S. Trucking Industry"
How and why do people resist (perceived or actual) invasions of their privacy? Empirically, we know relatively little about resistance practices, and we lack developed theoretical frameworks to help us understand how and why it occurs. But resistance is fast becoming an important focus for scholarly attention, as surveillance becomes more pervasive, wholesale opt-out becomes less feasible, and circumvention strategies are criminalized. This paper takes a grounded approach to developing new theoretical and empirical knowledge about resistance to surveillance, based on an in-depth ethnographic study of digital monitoring in the United States trucking industry. I discover a wide range of resistance practices truckers use to foil regulatory and organizational surveillance of their work behaviors – ranging from material interventions to creative data manipulations, organizational strategies to collaborative evasion tactics that enlist seemingly disinterested third parties. These strategies reveal a variety of motivations for resistance action, shed light on the shortcomings of digital law enforcement, and contribute to our theoretical understanding of resistance to surveillance.
Details:
April 14th
1:00-2:00