FOSS – LibreCorps
LibreCorps
Meet LibreCorps
LibreCorps is an initiative of the FOSS@MAGIC program founded with the goal of bringing eligible students together with humanitarian and civic organizations for full-time, paid co-ops and part-time student that support humanitarian organizations.
The students involved are experienced, proven open source workers who are very active in the community (such as in hackathons, makers fairs, and open source projects of their own). Thanks to donations from sponsors like Red Hat and AT&T, LibreCorps has connected students together with the organizations who need the talent, regardless of their financial status or budget cycles. Students have been supporting the efforts of Unicef Innovation, the e-NABLE on-line communities, Vertus Charter School, Nightscout and Open Apps FOSS.
For more information about LibreCorps or students involved in the program, contact Stephen Jacobs at sj@magic.rit.edu.
LibreCorps Projects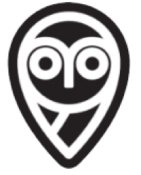 Nightscout and OpenAPS
Developed by parents of children with Type 1 Diabetes, the project allows remote monitoring of one's glucose level using existing devices. Can be used in conjunction with #openAPS, An effort to make basic Artificial Pancreas System (APS) technology widely available and transparent.
Links and References:

Midas for UNICEF
Midas is an open-source application designed by 18F to "kick-start people's time." Using this as a starting point, students developed a matchmaking system for UNICEF opportunities to ease the process of applying to volunteer.
Links and References: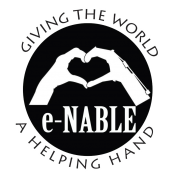 e-NABLE
e-Nable is a communtiy driven project that connects those in need of prostheic limbs with makers that produce 3D printed ones around the world. Started back in 2013 with the help of RIT researcher Jon Schull, the communtiy has grown tremendously and contunues to colloborate with makers on new versions and ideas.
Links and References:

Vertus Charter School
A partnership between RIT and the e-NABLE project, 9th grade high schools were able to work part-time over the summer assembling 3-D printed prosthetic hands for children in need. e-Nable is a community driven project that connects those in need of prosthetic limbs with makers that produce 3D printed ones around the world.
Links and References: