RIT's MAGIC Center Hosts NY State Senate Select Committee on Science, Technology, Incubation & Entrepreneurship
On October 22, the RIT MAGIC Center is proud to host a discussion with the NY State Senate Select Committee on Science, Technology, Incubation and Entrepreneurship, and with NY State Senator Martin Golden (chair of the committee).  As a part of the event, several regional and national partners of the Center have been invited to participate, including representatives from 1st Playable, Darkwind Media, Workinman Interactive, Second Avenue Learning, Microsoft, Activision, Adobe, Amazon and others.  The event will also feature remarks by RIT President Dr. William Destler, Vice President and Associate Provost for Research Dr. Ryne Raffaelle, and Professor Andrew Phelps, founding director of the RIT Center for Media, Arts, Games, Interaction & Creativity.
Come be part of a public conversation about how to make New York an even better place to make games. The day's two roundtables include developers ranging from indies to top-five game companies, small upstate studios, educational game developers, incubators and VC reps, and others interested in seeing the NY game industry thrive and grow. They'll open the conversation, but you'll get a chance to add your thoughts and ask questions.
This is your chance to give input to lawmakers, to help set policy to make New York as game developer friendly as possible. How can State government help the New York game industry thrive? Tax breaks? Other incentives? What will make NY the best place in the world for you to make your games?
This event is being hosted in partnership with:
To watch a live stream of the roundtables, please go to:http://www.nysenate.gov/committee/science-technology-incubation-and-entrepreneurship
To view a copy of the RIT press release for this event, please go to:http://www.rit.edu/news/story.php?id=50336
For more information, and to RSVP, please contact Jenn Hinton, Assistant Director of the MAGIC Center at jenn@magic.rit.edu.
---
Panel Participants:
---
Senator Martin J. Golden
Senate Select Committee on Science, Technology, Incubation, & Entrepreneurship Chair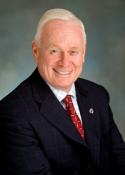 Senator Martin J. Golden represents Brooklyn's 22nd Senate District, which includes the neighborhoods of Bay Ridge, Dyker Heights, Bensonhurst, Marine Park, Gerritsen Beach, Gravesend and parts of Sheepshead Bay, Borough Park and Midwood.  First elected in 2002, he has established himself as one of the most influential lawmakers in the City and State of New York, authoring over 75 laws most notably in the areas of public safety, tax cuts, economic development, and senior citizen issues.
Senator Golden is Chair of the Select Committee on Science, Technology, Incubation, and Entrepreneurship, an 11-member bi-partisan committee that focuses on expanding the state's entrepreneurial culture, creating economic opportunities and economic development programs.  He has had a long history in science, technological, and economic development issues facing New York State.  In the words of the resolution creating the committee, its charge is to "provide outreach to and interaction with private and public organizations that provide incubation, innovation, and entrepreneurship programs, and…. make recommendations on efforts to strengthen entrepreneurial and job creation including related legislative proposals and resolutions before the State Legislature in such areas; all with the aim of growing the spirit of enterprise and innovation in New York."
---
Bob Herz
Director, Senate Select Committee on Science, Technology, Incubation, & Entrepreneurship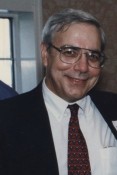 Bob Herz is director of the NYS Senate Special Committee on Science, technology, Incubation, & Entrepreneurship.  He has worked with the NYS Senate for over three decades, in that time crafting hundreds of bills and laws.  He has been a small project developer, a biotechnology development consultant in China, and director of the South Side Innovation Center Incubator in Syracuse, NY, which was named 2012 Incubator of the year by the National Business Incubator Association (NBIA).  Mr. Herz is a published poet, editor of the literary magazine Nine Mile, and publisher of the W.D. Hoffstadt & Sons small book press.  He holds an MFA from the University of Iowa Writers Workshop.  He lives and works in Syracuse, NY.
---
Andrew Phelps
Founder and Director of the RIT Center for Media, Arts, Games, Interaction and Creativity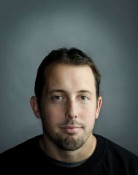 Andrew "Andy" Phelps is an educator, digital artist, and technologist with over 15 years experience. He currently serves as the founder and director of the RIT Center for Media, Arts, Games, Interaction and Creativity (MAGIC) and holds the rank of Professor in the School of Interactive Games & Media that he founded in 2011. His work in games education, digital media, and interactive software has been published in numerous articles, journals and periodicals, as well as by the popular press (CNN, USA Today, NPR, The NY Times, etc.)
---
Josephine Anstey
Associate Professor of Media Studies, SUNY Buffalo
Josephine Anstey's main creative and research focus is the production of interactive computer-mediated experiences: stories, performances and games. Since 1995 this has resulted in works of interactive drama, virtual & mixed reality, and intermedia performance populated by intelligent agents, networked human actors, and puppet avatars.
She is currently active with and is a founding member of the Intermedia Performance Studio at the University at Buffalo, an experimental center for collaboration among media creators, dramatic performers, and computer technologists. Between 2001 and 2005 she was part of a group of artists who exhibited networked VR projects worldwide on CAVE systems and low-cost, CAVE-like VR systems.
Josephine is an Associate Professor in the Media Study Department of the University at Buffalo (UB), where she teaches production and analysis courses focusing on game studies, interactive fiction, virtual reality and responsive environments. She has an MFA from the Electronic Visualization Laboratory, University of Illinois at Chicago; an MA from the Women's Studies/American Studies Department of UB; and a BA in English Studies from the University of East Anglia, UK.
---
Jason Arena
Professor of New Media Design, RIT, & CEO, Workinman Interactive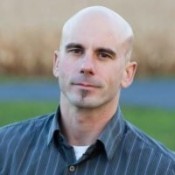 Jason has been a professor of New Media Design at RIT since 2001.  Most importantly, Jason helps to educate students who are employable right out of their four year degree program at RIT. Jason is the CEO of Workinman Interactive, a game development and content creation agency specializing in entertainment based online content.  Jason has designed and developed games and interactive experiences for large entertainment companies including  Nickelodeon, Shockwave, Addicting Games, FunGoPlay, and many more.
---
Guha Bala
Co-Founder,  Vicarious Visions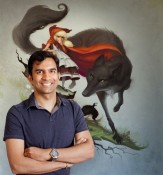 Guha Bala co-founded Vicarious Visions in 1994 while still in high school. VV has since grown to become an industry-leading game developer, helping to shape popular culture around the world. In 2005 Vicarious Visions was acquired by Activision-Blizzard (NASDAQ: ATVI), a leading worldwide publisher of entertainment software.  VV has accounted for over 2.5 billion dollars in retail sales and over 40 million software units sold worldwide.  Hit video game titles from VV include versions of Skylanders, Guitar Hero, Crash Bandicoot, Tony Hawk, Spider-Man, and Marvel Ultimate Alliance for various platforms.
In addition to his role as President of Vicarious Visions, Guha has served as a board member of the Rensselaer County Chamber of Commerce. Guha has been a speaker at numerous industry conferences including the Game Developers Conference and Electronic Entertainment Expo.  He was named Rensselaer Polytechnic Institute's Entrepreneur of the Year in 2013.
Guha holds an AB honors degree in Chemistry from Harvard University and an MBA from The Sloan School of Management of the Massachusetts Institute of Technology.
---
Shane Brennan
Technical Executive, EPIX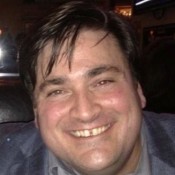 Shane Brennan is a technical executive and entrepreneur, currently employed as the head of technology and product for the premium movie channel EPIX.  In recent years, Shane has been the director of platform architecture for Viacom/MTVN as well as an early member of the Google-aquired advertising startup, InviteMedia.  In his career, Shane has been responsible for internal and external systems integration for interactive media products, including games like the children's virtual world, MonkeyQuest.  In addition, he has launched media players on most of the game platforms available, and has been responsible for dozens of launched media and gaming products over the past decade.
---
Dr. J. Alison Bryant
Co-Founder, PlayCollective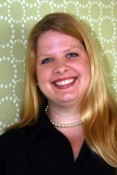 Dr. J. Alison Bryant co-founded PlayCollective to fulfill an industry need for a firm that could help companies and organizations create better, more innovative, and more positively impactful media and technology. PlayCollective is a global company and network that employs a uniquely integrated mix of consumer and market research, strategic business planning, brand building, and curriculum and multi-platform product development to help organizations of all sizes establish meaningful life-long connections with consumers in today's fast-paced, non-linear, connected world. PlayCollective's clients, investments and partners comprise an array of more than 80 global brands and organizations spanning the media, entertainment, consumer products, education and not-for-profit ecosystems.
Prior to launching the Play family of companies, Alison was Senior Research Director of Digital Research & Strategy for the Nickelodeon/MTV Networks Kids & Family Group. Before joining Nickelodeon, she was an assistant professor of communication at Indiana University.
She has published three edited books –The Children's Television Community, Television and the American Family (2nd Ed), and Service-Learning in the University Classroom – and over 30 research articles and chapters. Her Ph.D. is from the Annenberg School of Communication at the University of Southern California.
---
Dennis M. DeLeo
General Partner of Trillium, Trillium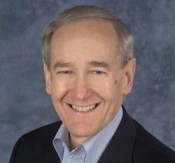 A founding partner of Trillium, Denny previously held Kodak management positions as vice president and general manager of the Bioscience and Emerging Businesses Division and vice president, general manager of the Image Acquisition Products Division. He also served as president and CEO of Eastman Technology, Inc., a Kodak subsidiary formed to launch businesses based on new technologies. As chief executive, he had overall profit-and-loss accountability and managed a portfolio of more than a dozen new ventures.
At Trillium, he is responsible for managing the Monroe Fund and is a managing director of Trillium Lakefront Partners III. He holds a B.A. from the University of Rochester, a J.D. from the University of Chicago Law School, and he completed the Advanced Management Program at the Harvard Business School. He is a former member of the SUNY Patent Policy board, a former vice chairman of the Rochester Philharmonic Orchestra Board, and a former board member of Genencor International. He currently serves on the board of directors for Scene Genesis, Inc.
---
Sebastian Deterding
Designer, Researcher, Visiting Professor, RIT Magic Center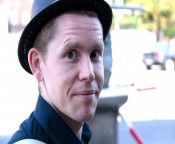 Sebastian Deterding is a designer and researcher usually flown in for some thorough German grumpiness. He is a sought-after speaker on playful and gameful design invited internationally to venues like Interaction, Lift, Games+Learning+Society, Google Tech Talks, IDEO, GDC, CHI, reboot, or Web Directions, and his thoughts have been covered by The Guardian, The New Scientist, EDGE Magazine, and others. As visiting professor at the MAGIC Lab of Rochester Institute of Technology, Rochester, NY, his work and publications focuses on the increasing pervasiveness of games, play, and software in everyday interactions – and what ramifications this holds for society, ethics, and design. As designer, he has helped create playful and persuasive experiences for clients including the BBC, Greenpeace, BMW, Bertelsmann, Deutsche Telekom, Xing, Otto, and numerous startups. He is currently hosting the Gamification Research Network, and co-editing a book on the topic to appear with MIT Press in 2014. He lives online at http://codingconduct.cc and @dingstweets.
---
Colin Doody
Founder, Darkwind Media Ltd.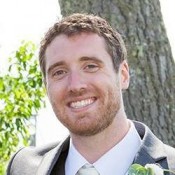 Colin Doody founded the game studio Darkwind Media Ltd. in 2007 with his partners Brian Johnston and Matthew Mikuszewski in Rochester, NY. Since its inception, Darkwind Media has grown from a student start up to a 13 person organization working with game studios of all sizes across the globe. Darkwind Media offers services from low level engine porting and game porting to partnerships in the development of games from the ground up. Darkwind Media specializes projects developed within the Unity3D game engine and enjoys a strong partnership with the Unity3D organization. Within the company, Colin is a gameplay programmer and producer that also helps manage the day to day business activities and corporate strategies with his partners. Colin grew up outside of Boston, MA and graduated from RIT in 2007 with an undergraduate degree in New Media Interactive Development and in 2009 with a Masters of Science degree in Game Design and Development. Colin has also served as an adjunct faculty member within RIT's Game Design and Development department teaching Business and Legal Aspects of Game Development.
---
Jon-Paul Dyson
Director, International Center for the History of Electronic Games/Vice President, Exhibit Research and Development at the National Strong Museum of Play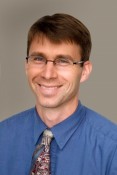 Jon-Paul (J.P.) Dyson is Director of the International Center for the History of Electronic Games (www.icheg.org) and Vice President for Exhibit Research and Development at the National Museum of Play at The Strong. Located in Rochester, NY, The Strong (www.thestrong.org) welcomes nearly 600,000 guests a year and has the world's most comprehensive collection of toys, dolls, games, and video games, including approximately 50,000 video games and related artifacts. J.P. holds a PhD in United States history. He speaks and writes frequently on the history of video games and play and has developed many exhibits on the history of play at The Strong's National Museum of Play, including Game Time!, eGameRevolution, American Comic Book Heroes, Reading Adventureland, Atari by Design: from Concept to Creation, and Boardwalk Arcade.
---
Robert Fritzinger
Technology Incubator Director, SUNY Fredonia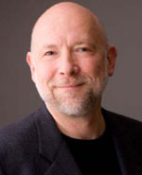 Robert Fritzinger, director of SUNY Fredonia's Technology Incubator, has been named a director of the SUNY Research Foundation Patents and Invention Policy Board.
The purpose of the Patents and Inventions Policy Board is to "define SUNY's intellectual property and commercialization policy objectives and to develop and interpret such policies in furtherance of SUNY's strategic goals."
"It's a great honor to be working on the SUNY Research Foundation Patents and Inventions Policy Board alongside other distinguished SUNY professors, researchers and administrators," said Mr. Fritzinger.
The Research Foundation's mission is to work with the academic and business leadership of campuses to support research and discovery at SUNY through effective and skillful administration of sponsored projects and proficient transfer and sharing of intellectual property to benefit public and economic growth. They deliver high quality, focused and well-organized service to faculty and staff, sponsors and the SUNY research community.
Fritzinger has been the director of the SUNY Fredonia Technology Incubator since its new building opened in late 2009. He is a SUNY alumnus, having earned a bachelor's degree in Computer Science from the University at Buffalo in 1976, and a master's degree in Counseling Psychology from the same institution in 1979.
The SUNY Fredonia Technology Incubator is a university-sponsored economic development initiative that supports entrepreneurs and business start-ups in the technology sector, and related industries. Officially opened in December 2009, the Incubator is ahead of its growth projections and currently houses 16 start-up companies. According to a recent report by the Rockefeller Institute in Albany, N.Y., the Western New York Region provided 70 percent of all pure start-ups in the entire state, with SUNY Fredonia's incubator providing nearly half of these, statewide. A recent study by the Ewing Marion Kauffman Foundation shows that start-up firms are responsible for all net job growth in the U.S.
---
Blake Gross
Vice President, Blind Horizon Studios / RIT Student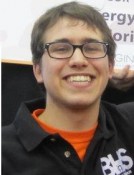 Blake Gross is a fourth year Game Design and Development student at RIT. He is currently the Vice President of Blind Horizon Studios, Inc. which has recently licensed the publishing rights to one of their games, Energy Drive. He is an avid programmer who really enjoys making Games for Good. His current project, along with the rest of Blind Horizon, is a game called Memento which aims to show the actual consequences of taking a life.
---
Kenneth Johnson
Zepyhr Games Inc.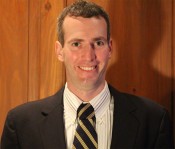 Kenneth Johnson is a 2006 graduate of RIT. He currently works as a freelance game designer as well as the owner of Zephyr Games Inc. which is a newly formed independent studio in the NYC area focusing on handheld and mobile games. With over a dozen titles produced and published, Zephyr Games continues to expand its user base and market with intelligent and fun games for users of all ages. Recent awards include 2nd place Best Educational Game of 2011 by Best App Ever for Math Evolve and Best Physics Game (1st place) from JayisGames Best Casual Gameplay of 2012 for Legend of Fat Ninja.
Previous experience includes working as an associate games producer of preschool video games for MTV Networks/Nickelodeon from January 2007 to September 2010. During that time he produced over 40 flash, PC-CDROM, and Nintendo DS. Kenneth Johnson's games were awarded the 2009 BDA North America Design Awards Gold for Interactive Games and the 2009 Promax North America Awards Silver for Children's Program, as well as received two other nominations for Interactive Games.
---
Rami Katz
MBA and Attorney, COO of Excell Partners

Rami Katz is the Chief Operating Officer for Excell Partners, Inc., managing Excell's due-diligence and investment processes. Prior to joining Excell, Rami served as the Director of Technology Commercialization at High Tech Rochester where he worked closely with entrepreneurs, researchers and startups to evaluate the commercial potential of new technologies.  Rami managed the creation of over 50 business plans that led to raising over $40M in funding from VCs, angels as well as grants.
Rami is an attorney that led a litigation, banking and corporate law practice in Israel, managing a legal team that directed the restructure of over $14M in corporate and asset backed debt annually, while growing the group's revenues by over 300%.
After launching his own legal and management consulting practice in Israel, Rami was one the founding members of a seed-stage investment group, investing and assuming leadership roles in seed stage, technology, ventures to provide financial and business development management. The group launched 12 high-tech startups that were focused on advanced materials, internet technologies, consumer electronics and medical devices.
Rami earned his MBA from the University of Rochester and his law degree from the Tel-Aviv University in Israel.
---
Dustin Kochensparger
President, Blind Horizon Studios Inc. / RIT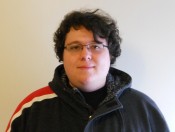 Dustin is a 4th year Game Design and Development student at the Rochester Institute of Technology. Dustin is also the president of Blind Horizon Studios, an independent game development company founded with three other students at RIT. Passionate about game production, Dustin loves working with the talented people who make games, helping them work to their fullest potential. Dustin has worked on various game teams in a production role for the past three years, and has assisted in the creation of many games and game prototypes, including several educational games. The team at Blind Horizon is currently working on a game called Memento.
---
Stéphane Morichere-Matte
Microsoft Games

A seasoned technology professional with over 15 years of experience working in the digital entertainment space Stéphane has held product development and other technical roles for leading companies such as Ubisoft, THQ and Microsoft. At Microsoft, as Senior Producer, Stéphane is responsible for driving product development and IP generation focused incubation projects with both universities and startups.
---
Theresa B. Mazzullo
CEO of Excell Partners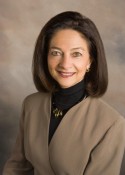 Theresa Mazzullo has been the CEO of Excell Partners since 2006. She has a 30 year track record in business, finance and entrepreneurship. Having owned and sold a small business, she brings firsthand knowledge, unique skills, and proven experience to the seed stage investment arena. In her role as CEO, her duties include governance, compliance, reporting, community integration, finance and fundraising.
Experience in founding and operating a company
Theresa spent six years as President & Principal of EPIC Advisors, Inc a 401(k) retirement plan company with $1.5 billion in retirement plan assets. In her capacity as President, she built an infrastructure that supported annual revenue growth of 20%. She also directed business planning process regarding business strategy and tactics in the areas of finance, sales, marketing, administration, operations and information technology to ensure increased profitability and the achievement of the company vision. Ultimately, she led the team for a successful exit in 2005.
Experience in industry other than VC
As a former banker, Theresa held various positions within financial institutions, including a Senior Vice President of First National Bank, where she established and built a Trust and Investment Division while the bank was under a Consent Order by the office of the Comptroller of the Currency. She managed to grow the Trust & Investment Division to $125 million in five years and at the same time built and managed the infrastructure to support the broker-dealer business unit for the bank.
Community Activity
Her community activity includes: Chair, Monroe County Industrial Development Authority (COMIDA); Member, Finger Lakes Regional Economic Development Council; Member-Executive Committee, Greater Rochester Enterprise Board; Board Member, High Technology Rochester; Chair of Memorial Art Gallery; Trustee, Farash Foundation.
---
RJ Mical
Independent Game Developer, Google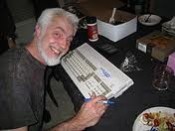 RJ is a pioneer and an influential figure in the video game industry. He created video games at Williams Electronics, helped invent the Amigacomputer, co-invented the Atari Lynx and the 3DO Interactive Multiplayer with Dave Needle.  He was the central developer of Amiga's Intuition user interface and was well known at early Amiga gatherings. Mical was the Chief Architect of the Fathammer mobile game engine. From 2005 to 2011 he worked as a Senior Manager at Sony on the PlayStation product line. Since 2011 he has been working on software games and inventions with his own company, Arjinx. In 2012 he started working on game technology for Google.
From 1983 to 1984, Mical was software engineer at Williams Electronics and was involved in the development of the game Sinistar and notably coordinated the Star Rider project, a racing game on laserdisc.  From 1984 to 1986, Robert J. Mical worked for Amiga Corporation and then Commodore International on the development of the Amiga 1000 and later models.  From 1987 to 1989 he became vice-president of the game technology division of Epyx, and co-developed the first color handheld console, the Lynx (known back then under the name Handy), which was later acquired by Atari Corporation. From 1990 to 1995, Mical was one of the co-founders of New Technologies Group (NTG).  From 1996 to 2005, Mical worked on projects in the mobile and online spaces. In 1996 and 1997, Mical was part of the creation of a joint company effort, joining Prolific and founding Glassworks, which undertaking was specialized in the development of online games. In 1998 and 1999, he worked as consultant for Rjave. In 2000 and 2001, he was vice president of software at Red Jade, a handheld console project byEricsson. In 2001 and 2002, he was the chief architect of Fathammer, a group that provided 3D game software development and runtime technology, intended to support the creation of 3D games on mobile phones. In 2003 and 2004, Mical did independent contracting and was the vice president of software at Global VR, a company that created arcade versions of popular PC and console games. From 2005 to 2011, he was employed by Sony Computer Entertainment to develop software components and development tools for the PlayStation 3and Playstation Vita.
RJ is currently he is exploring the game space for Google.
---
Brian Moyer
Founder, StormFrog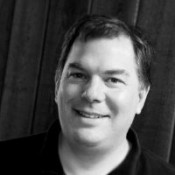 StormFrog founder Brian Moyer knows how to keep a secret. He began his IT career as an Intelligence Analyst and Computer Scientist with the National Security Agency (NSA) doing the Web long before it went worldwide. He doesn't say much about his tenure with the NSA, but suffice it to say Jack Ryan would be proud. Prior to his leap over to StormFrog, Brian was the Director of Information Systems at Cellular One New York / Southwestern Bell Wireless. His team was responsible for the development and maintenance of all SBMS Cellular One websites for the East coast as well as all data warehousing solutions. These days, Brian is equal parts marketing professional and mad scientist. He consults with clients and discovers new ways to maximize the impact of their Web-based marketing programs, while providing mad technical direction to StormFrog's development team. Brian's passion for the digital world is evidenced through his career path and the entire StormFrog experience. Spend five minutes with any member of the StormFrog staff, and they'll tell you. This mad scientist has a whole lot of heart. He believes in his team and attributes every StormFrog success to the people that surround him.
---
Scott Nicholson
Associate Professor, Syracuse University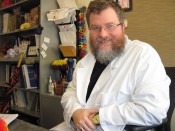 Scott Nicholson is an Associate Professor at the School of Information Studies at Syracuse University and the director of the Because Play Matters game lab. He has written research papers on meaningful gamification, games in libraries, online education, and data mining. He is the author of Everyone Plays at the Library: Creating Great Gaming Experiences for All Ages and the designer of two board games – Going, Going, GONE!, and Tulipmania 1637. He is available to consult and speak about gamification, educational and serious game design, and board games. On the side, he works as an entertainer at fairs and festivals doing face painting, games, participatory drumming and other clown-inspired play through Pied Piper Painting. He enjoys Walt Disney World, games of all sorts, travel and other ways to Play!
---
Tobi Saulnier
Founder, 1st Playable Productions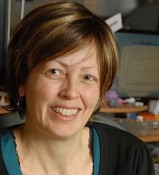 Tobi founded 1st Playable Productions on April Fool's Day 2005 with the goal of establishing a company that could live up to the ideals of business as portrayed in It's a Wonderful Life, not as much in the Wall Street Journal. 1st Playable has gone on to ship more than 40 titles on handheld and mobile platforms, including games for the entertainment segment, such as Puzzle Quest DS and Club Penguin DS,  educational games on LeapFrog, DS and other platforms, and games for research into applied games. Just as importantly, the studio has taken a leadership role in its upstate NY community, including an annual Games in Education Symposium event organized for educators. Prior to founding 1st Playable, Tobi served as VP Product Development for Vicarious Visions, and previous to that utilized her PhD in Electrical Engineering as a researcher and program manager in computer networks and embedded systems at GE Research Center. Community service has always been her second fulltime job: she is a prior chair of the International Game Developers Associations and currently serves on the boards of Emma Willard high school, miSci science museum, and Proctors Theatre. In what little time remains she unwinds by looking after her small flock of chickens, ducks and goats.  Tobi grew up in Delhi NY and attended college at Rensselaer Polytechnic Institute (RPI).
---
James S. Senall
President of High Tech Rochester
Jim joined High Tech Rochester as President in February 2009, and in that capacity serves as "chief catalyst" in achieving HTR's mission of entrepreneurship and innovation-based regional growth. Jim also serves as the Managing Director of the Rochester Angel Network, a group he co-founded in 2005.
Prior to joining HTR, Jim was Managing Director of Business Development at Greater Rochester Enterprise (GRE), where he was responsible for growing the local emerging business sector. Achievements included development of the RENEW NY virtual business incubator, regional business plan contests, clean-tech cluster development and several other initiatives.
Prior to GRE, Jim worked as a consultant to several early-stage technology companies, primarily in business plan development and investor readiness coaching. Previous experience includes Advanced Vision Technologies, a semiconductor/MEMS startup, where he was involved in raising several million dollars in venture funding, and operational and engineering assignments at TYCO Electronics in Pennsylvania and North Carolina.
Jim holds a B.S. in electrical engineering from Rochester Institute of Technology, and an M.B.A. in marketing and entrepreneurship from the William E. Simon Graduate School of Business, University of Rochester.
He currently serves as Chairman of the Business Incubator Association of NY State, is a board member of the New York State Economic Development Council, a board member of Adarza Biosystems, and is on the executive committee of the University of Rochester's Technology Development Fund.
---
Lee Sheldon
Associate Professor, Rensselaer Polytechnic Institute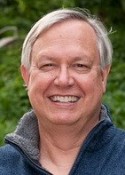 Lee Sheldon is Associate Professor in the Games and Simulation Arts and Sciences program at Rensselaer Polytechnic Institute. He has written and designed over two dozen commercial and applied video games and MMOs.
In June 2011 Lee's bestselling book, The Multiplayer Classroom: Designing Coursework as a Game was published by Cengage Learning. The Facebook page for his method of teaching classes as multiplayer games is now followed by over 700 people in 45 countries. His bookCharacter Development and Storytelling for Games (Second Edition, 2013) is the standard text in the field.
Lee is a contributor to many books on video games including Well-Played 2.0, Writing for Video Game Genres from the IGDA, Game Design: An Interactive Experience and Second Person. He is cited in many publications; and is a regular lecturer and consultant on game design and writing in the US and abroad.
Before his career in video games Lee wrote and produced over 200 popular television shows, including Star Trek: The Next Generation, Charlie's Angels, and Cagney and Lacey. As head writer of the daytime serial Edge of Night he received a nomination for best writing from the Writers Guild of America. Lee has been twice nominated for Edgar awards by the Mystery Writers of America. His first mystery novel, Impossible Bliss, was re-issued in 2004.
Lee began his academic career in 2006 at Indiana University where he taught game design and screenwriting.  At IU Lee first instituted the practice of designing classes as multiplayer games; worked on the applied games Quest Atlantis and Virtual Congress; and wrote and designed the alternate reality games The Skeleton Chase and Skeleton Chase 2: The Psychicfunded by the Robert Wood Johnson Foundation; and Skeleton Chase 3: Warp Speed funded by Coca-Cola.
He is head of the team building the Emergent Reality Lab at Rensselaer, a massive mixed reality space for research and education; and is creative director on the sequel to his alternate reality game teaching Mandarin and Chinese culture that will be the first project of the lab. Also at Rensselaer Lee is creative director on These Far Hills a game teaching engineering by following the adventures of an extended Irish family emigrating to Mars.
Lee is lead writer and design consultant on The Lost Function, a video game teaching pre-algebra for AT< consultant on StatStar, teaching statistics for the University of Connecticut; writing and designing an online class designed as a game for Excelsior College; and writing a game teaching business ethics for Indiana University's Kelley School of Business..
Lee's most recent commercial game credits include design consultant and lead writer on Fantasia: Music Evolved, a KInect game based on the classic Disney film for Harmonix; lead writer on Zynga's social Facebook game, Indiana Jones Adventure World; and design consultant and lead writer on Gameforge's casual MMO, Star Trek: Infinite Space
---
David Simkins
Assistant Professor, Interactive Games & Media, RIT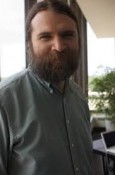 David Simkins is an assistant professor in the School of Interactive Games and Media at the Rochester Institute of Technology. He researches, designs, develops, and assesses games for learning. He is particularly interested in examining the learning potentials within games that contain an element of role play. David is currently involved in several projects. He is working on a book on Live Action Role Play (LARP) and learning, based on his dissertation. He is engaged in assessments of videogames for learning funded by the NSF and DoEd. He also continues to be involved in the development of games for wide audiences that contain significant learning goals, some created entirely as learning games and others primarily for entertainment that are nevertheless designed to align with learning objectives. David is a MAGIC affiliate, a founding member of the Games, Learning, and Society group, and has earned his PhD from the Department of Curriculum and Instruction at the University of Wisconsin-Madison.
---
Victoria Van Voorhis
Founder and CEO, Second Avenue Learning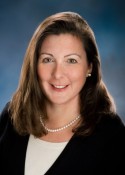 Victoria Van Voorhis is the founder and CEO of Second Avenue Learning, which designs and develops interactive media, serious games and learning management systems to improve educational outcomes. Prior to founding Second Avenue, Victoria was a teacher at the middle, high school and college levels. She also played a leadership role in Xerox Corporation's business and innovation strategy. A thought leader in the educational gaming space, Victoria speaks regularly at national conferences on serious games. Her goal with Second Avenue is to creatively blend pedagogy with digital technology to create innovative learning environments that empower teachers and engage students. Victoria received an undergraduate degree from Smith College and a master's degree from New York University.
---
Michelle Yaiser
Instructional Designer for Creative Cloud Learning, Adobe

Michelle Yaiser is Instructional Designer for Creative Cloud Learning at Adobe.  She works with creative professionals, educators, students, and other creatives to plan and produce learning resources that help people better use Adobe software. Prior to joining Adobe, Michelle was a professor of Web Design & Interactive Media teaching object oriented programming and interactive development. Away from a computer, Michelle is a clarinetist, dancer, and race car driver.