Electronic Entertainment Expo (E3) College Game Competition: submission by April 27, 2018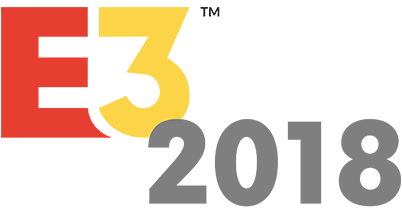 The RIT Center for Media, Arts, Games, Interaction and Creativity (MAGIC), in conjunction with the Entertainment Software Association (ESA) and the Higher Education Video Game Alliance (HEVGA) is excited to announce the "Electronic Entertainment Expo" (E3) College Game Competition" during E3 2018, June 12-14.
Highlighting college and university programs on the video game industry's biggest stage, the E3 College Game Competition has been a popular addition to E3 since its launch in 2013. This unique competition challenges teams from more than 400 colleges and universities to create and submit their own original video games. Five finalists will receive the opportunity to showcase their games on E3's prestigious show floor, alongside leading video game publishers such as Capcom, Activision Blizzard, and Ubisoft.

**Per contest rules, only one submission per university is allowed and the university is required to submit the game that they believe best represents the quality of work that best represents the university. Therefore, the MAGIC Center will be hosting an internal process to make this selection**.
RIT Submission Requirements: mail to jenn@magic.rit.edu by Noon on Friday, April 27
Meet ALL of the contest requirements as established by E3: https://www.e3expo.com/collegegamecompetition/rules
Be Zip file formatted and able to run on Microsoft Windows®-based computers
Include: E3 competition in the subject line of the email and
Include game name AND game description in the email
RIT Process:
The selection committee, consisting of: Andy Phelps, Director, RIT MAGIC Center, Jennifer Hinton, Assistant Director, RIT MAGIC Center and Rob Mostyn, RIT Digital Game Hub Coordinator will follow this process:
Review all RIT submissions that are received by Noon on Friday, April 27
Select the game that we believe best represents the quality of work expected by E3
Verify that this game meets the criteria as established by E3
Notify the team we selected and inform them that we will be submitting their game to the competition on behalf of RIT
Notify all other entrants that their game was not selected
Key Dates:
(RIT) submissions are due by Noon on Friday, April 27 to jenn@magic.rit.edu
The game selected by RIT committee will be submitted to the contest website by Monday, April 30 (their deadline is Tuesday, May 1).
Finalists will be announced by ESA: Friday, May 18
Winners will be announced by ESA at E3: June 12-14
Details on the E3competition and judging panel for the 2018 competition can be found at: https://www.e3expo.com/collegegamecompetition/rules
Interested, but have questions or need more information? Contact Jennifer Hinton at MAGIC: jenn@magic.rit.edu