FOSS@MAGIC Talks – Open Source @ Facebook with Christine Abernathy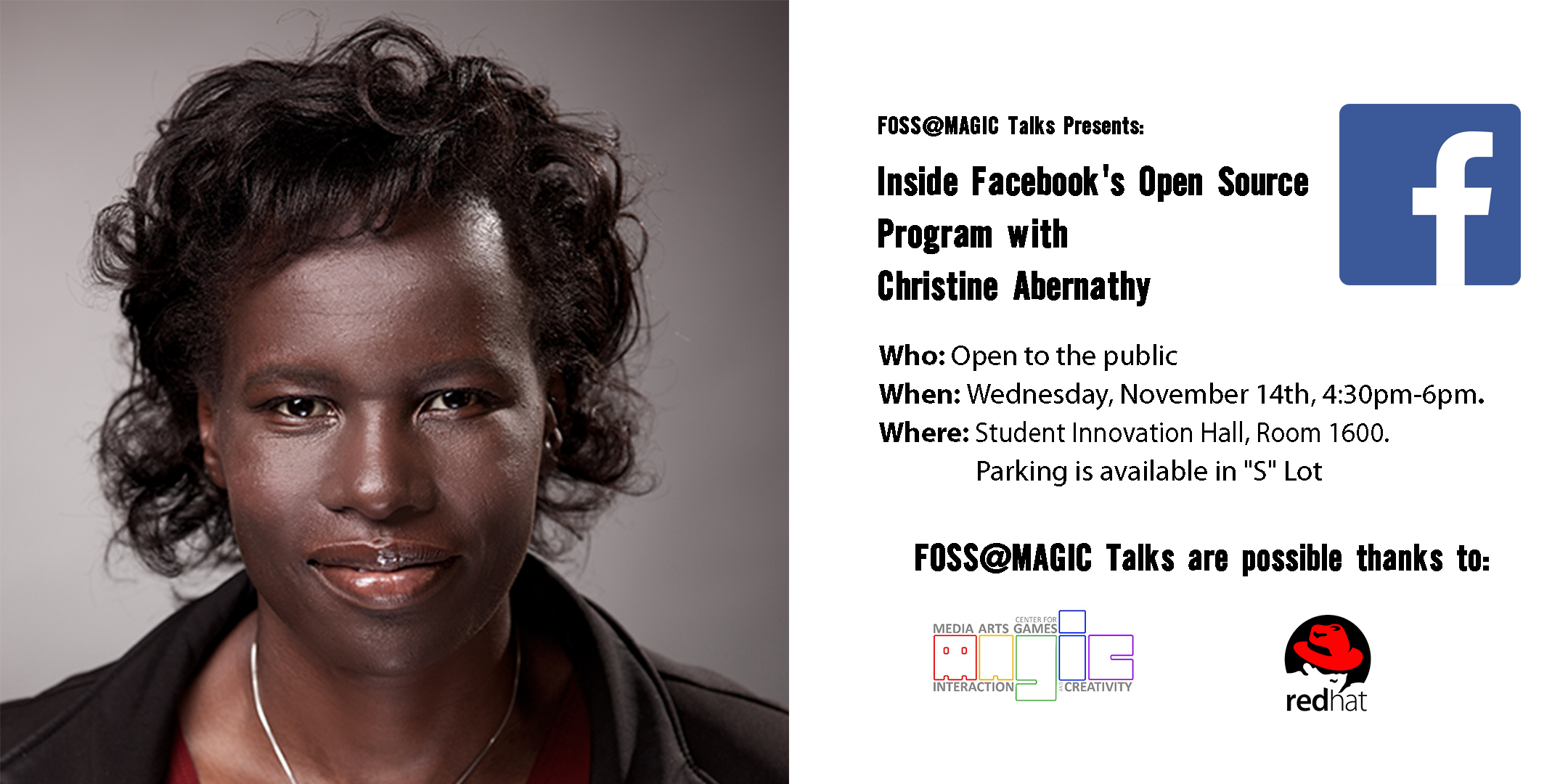 Inside Facebook's Open Source Program
Facebook builds hundreds of projects to make sure the company's services work smoothly. We've learned that through openness and collaboration, we can tackle today's most complex engineering challenges faster than if we did it alone. Open source has become fundamental to how Facebook continues to move fast and operate at scale.

During this talk, we'll share more insight into some of the challenges we've faced as we continue to scale our open source program and some of the tools and processes we've used to help solve our biggest engineering challenges.
Wednesday, November 15th. 4:30pm-6pm.
Registration: https://www.eventbrite.com/e/fossmagic-talks-open-source-facebook-with-christine-abernathy-tickets-38955037566