Light & Sound Interactive 2017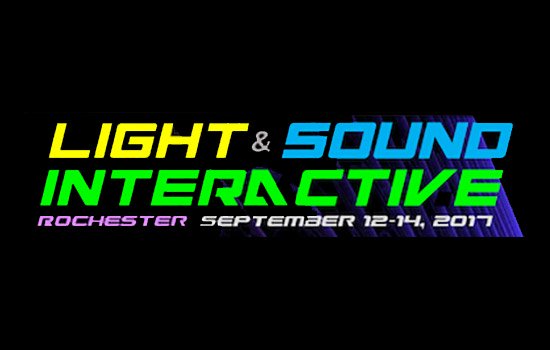 Frameless Labs VR/AR Fall Festival
Virtual reality and digital performance are re-imagining the way stories are told. Join Frameless Labs for our fall kickoff event and lose yourself in cutting edge technology, incredible performances, games and film. Free and open to the public Wednesday, September 13th 7:00-9:00PM.

An Evening at MAGIC
Spend an evening at RIT's MAGIC Center. Relax with drink, food and good conversation while experiencing the latest VR/AR games and digital performances at a VIP showing of Frameless Labs Fall Festival. Registered LSI participants only.
Wednesday, September 13th 5:00-6:45PM.
September 12 – 14, 2017
Floreano Riverside Convention Center and Hyatt Regency
Rochester, NY