ROC Game Dev Workshop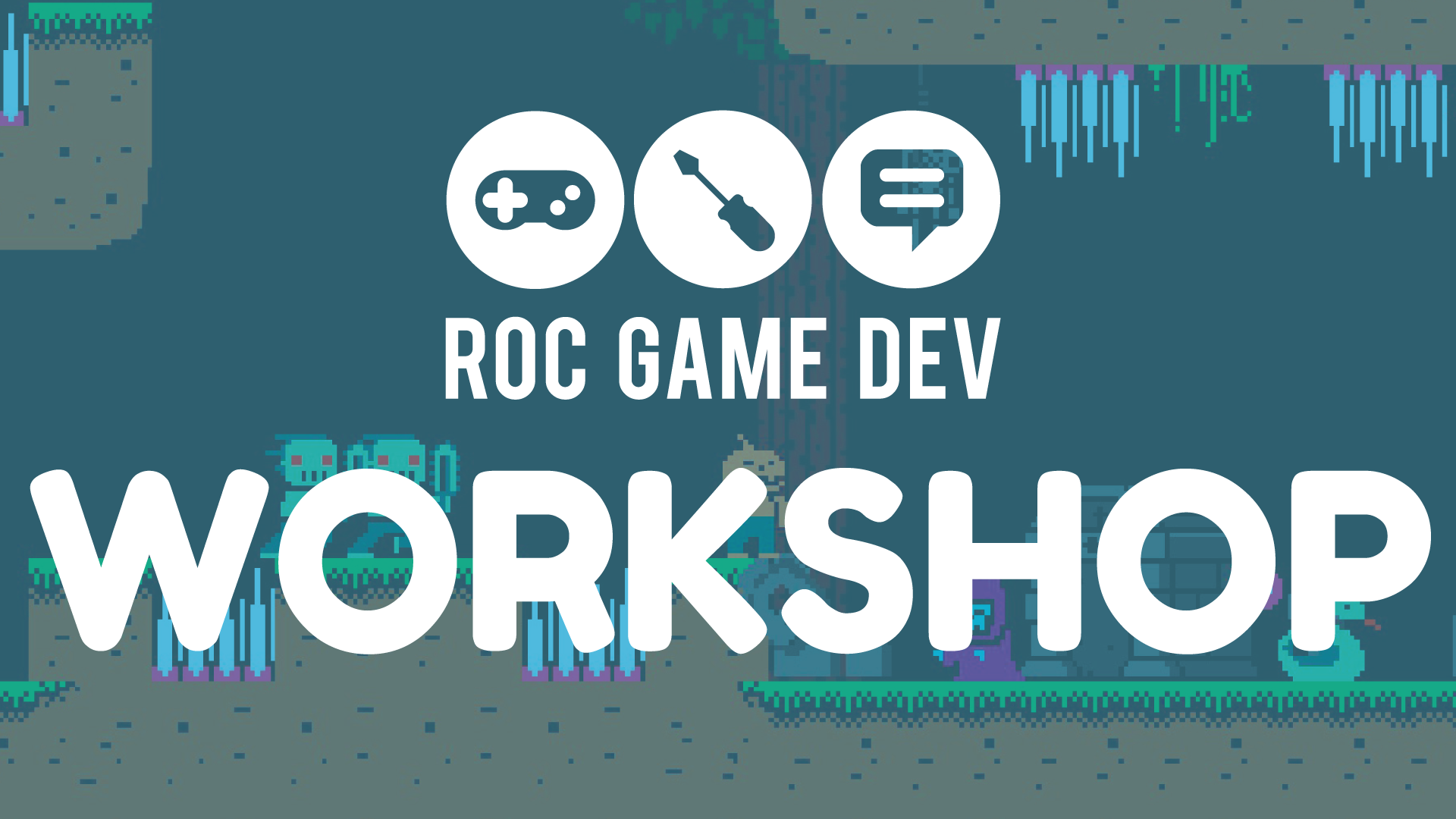 We host a monthly workshop on various topics related to game development.
28th from 7PM-9PM
MAGIC  Lab @ RIT – Student Innovation Hall (SIH) Room 1600
"This month's workshop will focus on creating a simple top-down game in Construct 2 or 3. It will introduce you to using the C2/C3 engine and is also an excellent introduction to making games in general. The workshop is also appropriate for all skill levels.

This will be a "follow-along" type workshop, so bring a laptop if you wish to do so! Recommended that you pre-install the Construct 2 demo(https://www.scirra.com/construct2/releases/r244) or use the trial version of Construct 3.
The workshop will be led by Rob Mostyn. Rob has been making games with C2 for 2+ years now and is using it to develop his game, A Small Robot Story.
https://bclikesyou.itch.io/a-small-robot-story-demo
NOTE: This event will be held in the MAGIC Lab. This is located behind the room we typically meet in.
// DIRECTIONS //
You can enter campus at the main entrance off of Jefferson Rd or via East River Rd. The building is Student Innovation Hall (SIH on the map) and the parking lot is Lot S. Walk towards the buildings and walk through the Global Village Quad (outdoor seating area). You will see a round, glass shaped building with vertical MAGIC Center banners – that's us! Walk up the stairs, through the door and take your immediate (2 more steps) right through another glass door and you are there!
Special thanks to MAGIC for hosting us!
https://www.facebook.com/ritmagic/"
Here is the facebook link: https://www.facebook.com/events/704300213097597