ROC Game Dev Workshop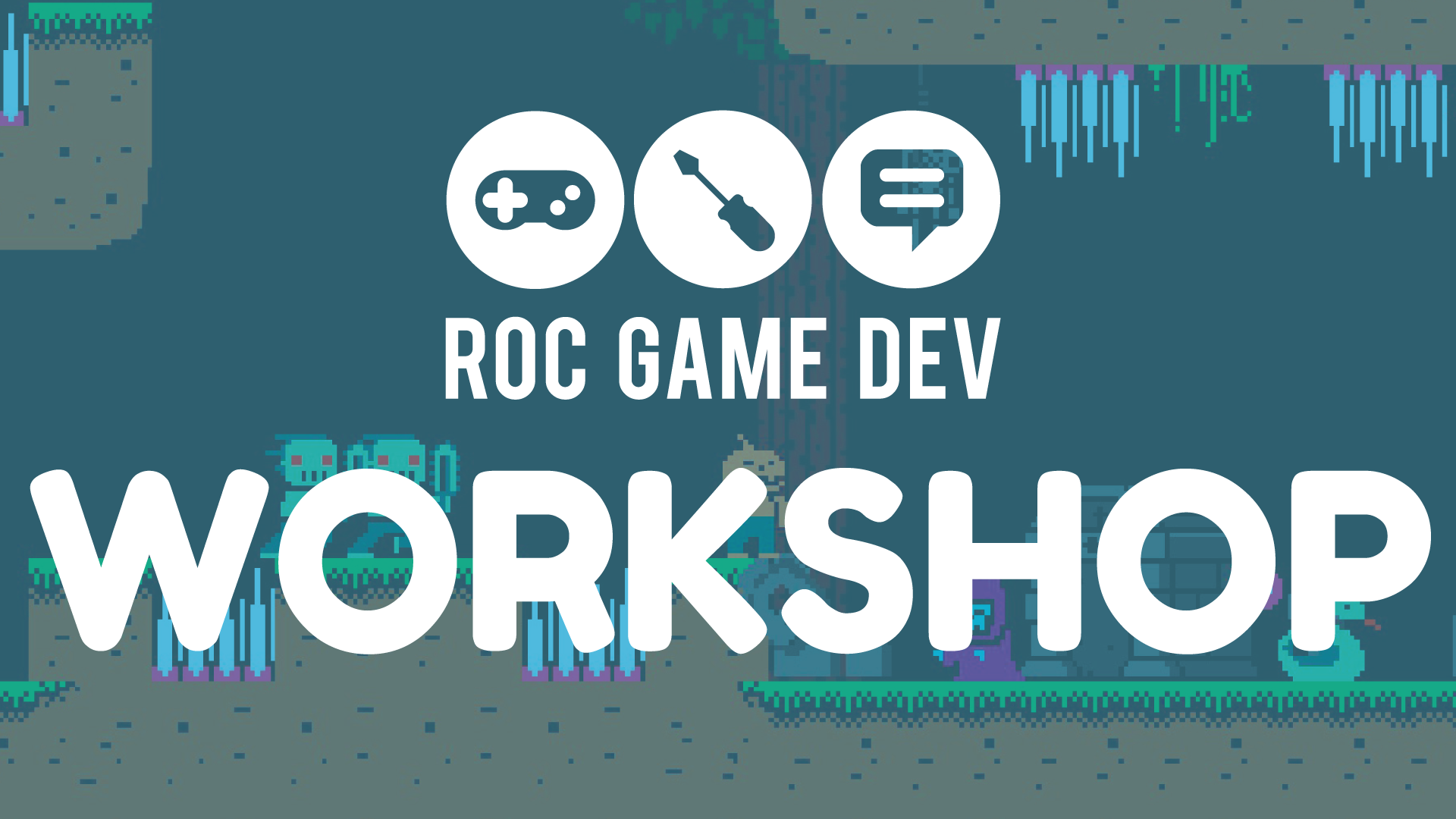 We host a monthly workshop on various topics related to game development.
February 28th from 7PM-9PM
MAGIC  Lab @ RIT – Student Innovation Hall (SIH) Room 1600
WORKSHOP
Finish your game! Some advice on crossing your finish line, whether it's managing scope creep or doing 11th hour feature triage. You can do it!

// ROC MINI-GAME SUITE //
After the workshop, I'll be leading a discussion on a new, group-wide effort to create a mini-game suite of ROC-related games. This is a perfect chance to get new people involved, so bring anyone who may be interested!
// DIRECTIONS //
You can enter campus at the main entrance off of Jefferson Rd or via East River Rd. The building is Student Innovation Hall (SIH on the map) and the parking lot is Lot S. Walk towards the buildings and walk through the Global Village Quad (beautiful outdoor seating area). You will see a round, glass shaped building with vertical MAGIC Center banners – that's us! Walk up the stairs, through the door and take your immediate (2 more steps) right through another glass door and you are there!
http://maps.rit.edu/
Special thanks to MAGIC for hosting us!