Make-A-Wish, RIT MAGIC Center to grant teen's wish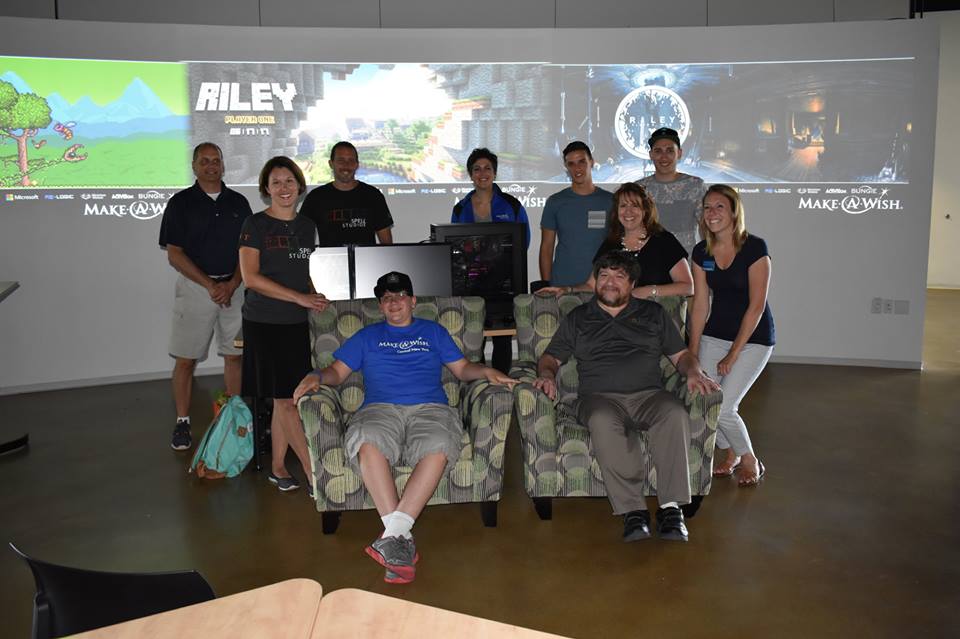 We were delighted to meet Riley and his family today, and to work with a team of friends to help make his wish come true!
Make-A-Wish®, RIT to grant teen's wish Saturday
Who: Wish Kid Riley, Make-A-Wish, and Rochester Institute of Technology
Riley has a brain tumor and was given the opportunity for a wish through Make-A-Wish® Central New York. When asked, Riley knew exactly what he wanted: a high-end gaming computer with all the bells and whistles! Riley loves video games, especially games that allow him to design and build. He doesn't know it yet, but Make-A-Wish has teamed up with the MAGIC Center at Rochester Institute of Technology to make his wish come true!

Once Riley arrives at RIT, he'll be ushered to the MAGIC Center for a tour and the reveal of his super-fast, high-end gaming computer, on which he'll be invited to place the final touches on a custom machine that was built by Director Andy Phelps and Assistant Director Chris Egert. Riley and his family will enjoy lunch with the MAGIC Center staff, open several gifts that were donated by "friends of MAGIC", including Vicarious Visions, Bungie, Re-Logic, Microsoft and Valve.
Riley will then will be taken to The Strong Museum, which is home to the International Center for the History of Electronic Games, the National Toy Hall of Fame and World Video Game Hall of Fame! We hope you'll join us for this exciting wish reveal!
Our sincere thanks to Make-A-Wish Central New York and Make-A-Wish Western New York for letting us be a part of this special day! We had so much fun!