Margaret Robertston, Game Director at Playdots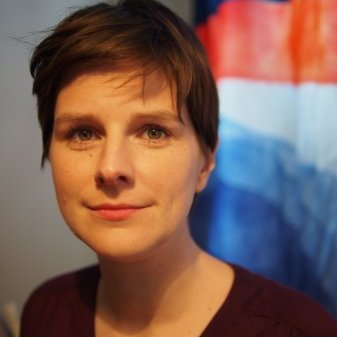 I'm a game designer. What I love about games is that they are clockwork art: half machines, half fantasies.
My career in games has been a chance to explore both sides of that equation. As a creative director and game designer, I've been able to make games that tried to push the boundaries of the form: games that take over whole cities, games whose players help NASA find new stars, games you explore only through sound, games that challenge you to rethink your own death, games that give you the ear of an MI6 spy.
As an executive producer and studio head, I've also run the machines that underpin those creative explorations. I've won pitches, run budgets and closed licensing deals. I've recruited and mentored and managed finances and HR. I've launched big projects and run maintenance and on-going support. I've worked with Fortune 500 companies to explore how game-thinking can help them re-think their customer relationships.
A good game feels good in your hands, in your heart and in your brain. The reasons I like playing them are exactly the same as the reasons I like making them.