MAGIC News & Press Announcements
RIT student-created game competes in 2017 Intel University Games Showcase

March 3, 2017by Vienna McGrain  Note: Video available for this storyRochester Institute of Technology made a strong showing at the 2017 Intel University Games Showcase on March 2 where student John Miller presented his video game, Gibraltar, in front of students and faculty from the top game developer academic programs in the United States. Although Miller's game wasn't selected as one of the top finishers during the event, which was part of the 2017 Game Developers Conference in San Francisco, Gibraltar was prominently featured on the expo floor at the MAGIC Spell Studios booth where the country's best game designers and developers were able to play the game and provide valuable feedback."We look forward to the Intel University Games Showcase each year," said Jennifer Hinton, chief communications officer for RIT's MAGIC Spell Studios.
(more…)
RIT student John Miller hopes to make an impact at national gaming conference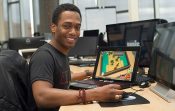 by Vienna McGrain  Note: Video available for this story
From the age of 12, John Miller knew that he wanted to design video games. In fact, he set a goal for himself to become a professional game developer by the time he turned 13. Although he missed that self-imposed deadline, Miller, a third-year game design and development student from St. Louis, persisted and this week at the 2017 Game Developers Conference in San Francisco, he will debut Gibraltar in front of students and faculty from the nation's top gaming schools at the highly anticipated Intel University Games Showcase.
(more…)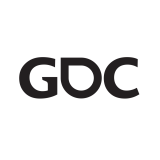 MAGIC heads to GDC2017
With Rochester Institute of Technology celebrating a milestone year in the game design and development industry, more than 100 RIT students, faculty, alumni and staff will travel to San Francisco this week to participate in the Game Developers Conference 2017, the world's largest professional gaming industry event of the year. Read more on our presence at GDC via University News..Read more on our presence at GDC via University News…
RIT professor awarded NSF grant to benefit the next generation of games and learning scholars

As a doctoral candidate, Owen Gottlieb received advice from a consortium that eventually led him to a successful teaching and research career. Years later, Gottlieb, an expert in games and learning at Rochester Institute of Technology, is "paying it forward," using a National Science Foundation grant that will enable the next generation of gaming scholars and researchers to make inroads in the field of game design and development.
(more…)
Professor awarded NSF grant to identify best practices for K-12 computing education

Researchers from Rochester Institute of Technology and Bradley University are finding the best ways to get diverse pre-college students interested in computing as a career.
Adrienne Decker, an assistant professor of interactive games and media at RIT, and Monica McGill, an associate professor of game design at Bradley University, have received a $1.19 million grant from the National Science Foundation to study the long-term impact of computing activities students have engaged in prior to college.
(more…)
RIT professor awarded NEH grant to enhance religious literacy through gaming


A team of interdisciplinary researchers, designers and developers led by Owen Gottlieb, an assistant professor of interactive games and media at Rochester Institute of Technology, has created a digital prototype for Lost & Found, a strategy game that aims to promote and enhance the public understanding of religion.
(more…)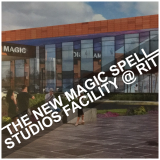 RIT Launches MAGIC Spell Studios Facility
RIT celebrated the launch and groundbreaking of the new MAGIC Spell Studios facility. University and NY State officials were on hand for the event, as well as representatives from Dell, Cisco, and other partners and collaborators. University press coverage is located here and MAGIC is providing an overview page of the new facility, complete with renderings and descriptions of various spaces and capabilities. The new facility is expected to open in the fall of 2018.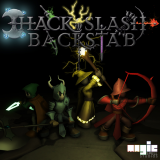 MAGIC Launches Hack, Slash & Backstab
Rochester Institute of Technology will become the first university to publish a video game on the Xbox One gaming platform when Hack, Slash & Backstab is officially launched at noon on Wednesday, Aug. 31. The game, which will be available for purchase for $4.99, will also debut simultaneously on the Steam platform and be available for sale through the digital storefront Humble.  More information is available via University Press Coverage of the launch, and on our social media pages.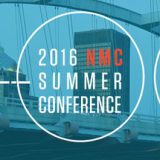 MAGIC Hosts NMC Summer Conference 2016
The Center for Media, Arts, Games Interaction and Creativity (MAGIC) at Rochester Institute of Technology is proud to be the 2016 host site for the New Media Consortium.  We look forward to welcoming you to Rochester!  Please follow us on Facebook and Twitter for up to the minute happenings during the conference – and we'll post information here for coverage from RIT University News.  The international conference will be held June 14–16, 2016, on the RIT campus and at the Rochester Riverside Convention Center.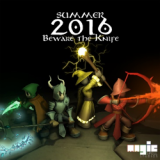 MAGIC Spell Studios Announces Hack, Slash & Backstab
MAGIC Spell Studios is pleased to announce a new title in development, Hack Slash & Backstab. HSB is a multi-player arcade dungeon crawler with a twist!  We've all been there: stack ranking, team projects, student or employee evaluations on a curve – groups of people that need each other, but that are evaluated individually to the detriment of true teamwork. In Hack, Slash & Backstab, we adapt these broken models to a 2-4 player couch co-op dungeon crawler, and use a game setting to seemingly reduce the stakes. Work together as warrior, rogue, wizard and archer to survive a dangerous world. But only one player will be crowned the winner: it becomes a fight to the death, as betrayal and backstab become the tools of choice. The game is slated to release this summer on Steam and XBOX One.  #bewaretheknife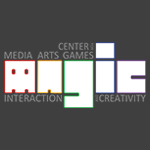 RIT named one of three Digital Gaming Hubs in New York state
Rochester Institute of Technology has been named one of three Digital Gaming Hubs in New York state by Empire State Development. The Digital Gaming Hubs, which also include Rensselaer Polytechnic Institute and New York University, will receive $150,000 each, per year for three years.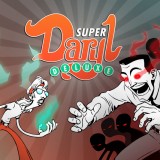 Super Daryl Deluxe
Super Daryl Deluxe takes top prize at two national competitions! Read about the Super Daryl Deluxe team in the RIT Research Magazine.