MAGIC News & Press Announcements
Made in Rochester Game Festival (ROC Game Fest) on Good Day Rochester
Locally made video games available to public this weekend
Henrietta, N.Y. — RIT is working to turn the Rochester area into a hub for video game design and development.
More than two-dozen video games designed by local gamers will be available for the public to play this weekend.
(more…)
RIT helps create virtual reality 'MAGIC' for Buffalo Bills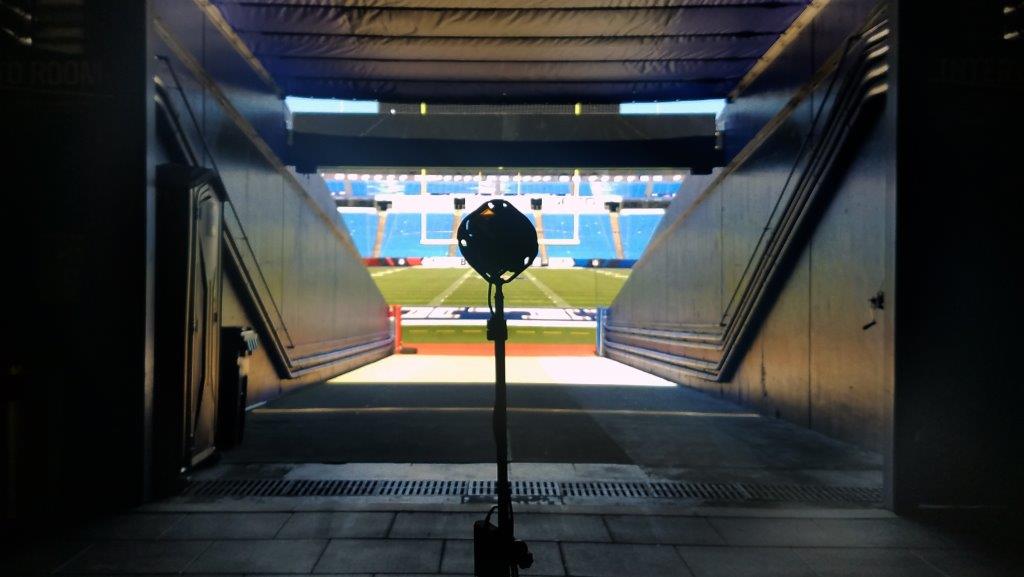 As the 2017-2018 NFL season kicks off, fans of the Buffalo Bills will be treated to a new virtual-reality experience at New Era Field, designed by RIT alumni, to help fans "see" the stadium from a unique perspective.
Rochester Institute of Technology's MAGIC Spell Studios has, at the request of the Buffalo Bills, created an interactive app that will allow fans to experience the stadium at One Bills Drive in a 360-degree immersive environment, including walking onto the field through the tunnel and seeing inside the locker room. (more…)
Professor awarded an NSF Grant: Looking for Better Ways to Teach Introductory Computing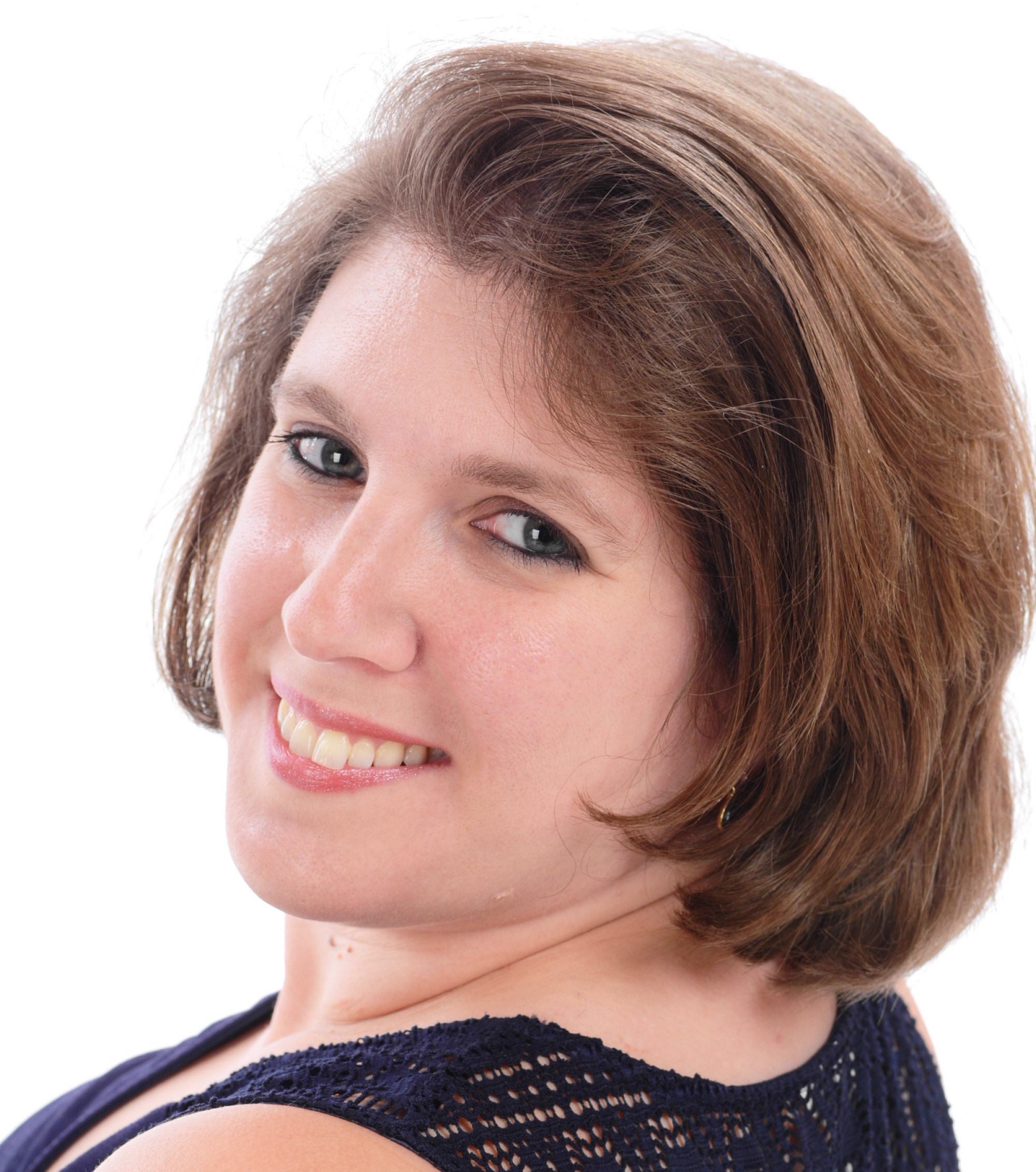 Adrienne Decker, associate professor, School of Interactive Games and Media and MAGIC affiliate has recently been awarded an NSF IUSE grant collaboratively with Briana Morrison, assistant professor, Computer Science, University of Nebraska Omaha (UNO)  and Lauren Margulieux, assistant professor, College of Education & Human Development's Learning Technologies Division, Georgia State University (GSU).  Also participating as senior personnel is  Liz Johnson, chair, Computer Science, Xavier University.
Dr. Adrienne Decker, Associate Professor of Interactive Games & Media and a member of MAGIC becomes the next Fram Faculty fellow

Dr. Jennifer Schneider, Eugene H. Fram Chair of Applied Critical Thinking is pleased to announce that Dr. Adrienne Decker, Associate Professor, will become the Fram Faculty Fellow, beginning with the next academic year.  Dr. Decker will lead the identification and sharing of best critical thinking pedagogical practices, and facilitate scholarship that informs instruction and student success across the disciplines. She will also contribute to the development of our assessment tools, processes, and data for continuous improvement.  Her expertise will bring a focus to our ACT pedagogical practices and further integrate applied critical thinking across RIT.
Make-A-Wish, RIT MAGIC Center to grant teen's wish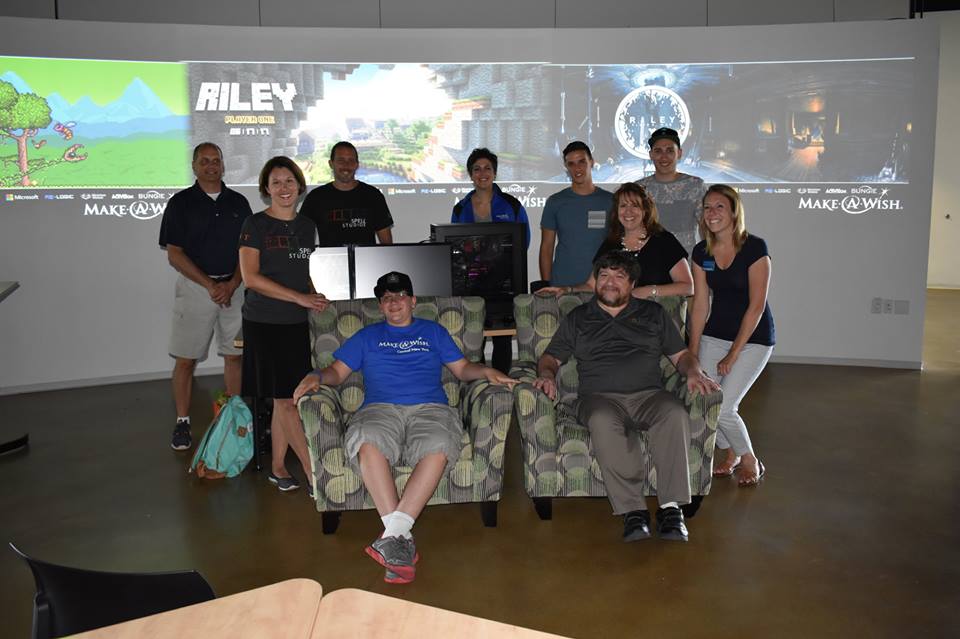 We were delighted to meet Riley and his family today, and to work with a team of friends to help make his wish come true!
Make-A-Wish®, RIT to grant teen's wish Saturday
Who: Wish Kid Riley, Make-A-Wish, and Rochester Institute of Technology
Riley has a brain tumor and was given the opportunity for a wish through Make-A-Wish® Central New York. When asked, Riley knew exactly what he wanted: a high-end gaming computer with all the bells and whistles! Riley loves video games, especially games that allow him to design and build. He doesn't know it yet, but Make-A-Wish has teamed up with the MAGIC Center at Rochester Institute of Technology to make his wish come true!
(more…)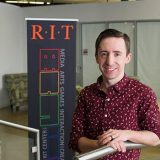 Staff Spotlight: Robert Mostyn
Robert Mostyn thinks of himself as a conduit, connecting game developers, programmers, designers, artists and musicians to others within the community. Through his work as the Digital Games Hub Coordinator at RIT's MAGIC Spell Studios, he's helping to keep talented professionals in the area and grow New York state into a focal point for game development on the East Coast.
(more…)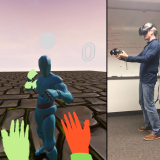 Kingdom of the Tao – 1st place in the student category
Kingdom of The Tao is the first and only Traditional Eastern Arts Educational game in Virtual Reality. Set in an ancient Taoist temple, players not only learn effective martial arts movements, but also traditional healing practices such as Qi Gong, Tai Chi, and the Elemental Theory of Chinese Medicine.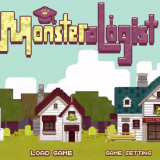 Monsterologist – 2nd place in the student category
Monsterologist is a 3D simulation game where the player is a scholar researching cute monsters in a tranquil village called Bakayville. Players can make friends with the monsters, raise them, or even employ them. The player's research into monsters will change the game's story and how Bakayville develops over the course of the game.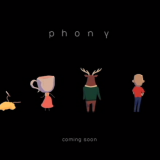 Phony – 3rd place in the student category
Outwardly, Phony is a game about collecting rent from tenants. Inwardly however, it is a game that explores the idea of Sonder, the realization that each passerby has a life as vivid and complex as your own, and exposing and understanding how much you actually don't know about the people and the world around you, through narrative and environmental storytelling.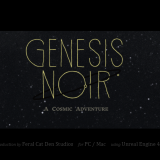 Genesis Noir – 1st place in the independent category
Genesis Noir is a poetic adventure game about stopping The Big Bang to save your love. Explore the cosmos, experience a synthesis of animation and interactivity, enjoy 2D and 3D visuals, and play with generative art inspired interactions.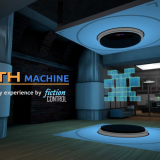 The Myth Machine – 2nd place in the independent category
The Myth Machine is a psychological thriller played in the first person where you assume the role of a salvage worker exploring a defunct tech start-up that harbors a dark secret.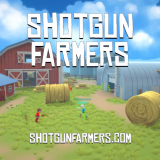 Shotgun Farmers – 3rd place in the independent category
Shotgun Farmers is an Online Multiplayer shooter where your bullets grow the guns. You can harvest weapon plants quickly for more ammo or let them grow for a stronger clip. Aim carefully, as a missed shot means you've just gifted your enemy with the gun you're using!