Free & Open Source Software @ MAGIC
FOSS @ MAGIC
FOSS@MAGIC is the Free and Open Source Software (FOSS) program at the RIT MAGIC Center. Founded in 2009, it is an initiative created to help develop and support FOSS efforts at RIT. A leader in academia for open source education, the program has created the first ever minor in Free and Open Source Software in the country and supports students with finding co-ops and jobs in the industry. The initiative is active and engaged with the open source community at large, helping bring in renowned speakers and regional conferences to the RIT community while supporting local efforts in the Rochester area. Today, it continues to expand education in FOSS and foster collaborations with other universities and initiatives.
Get Involved
Join our IRC Channel #rit-foss on irc.freenode.net, or on Telegram at https://telegram.me/fossrit. There are also FOSS Office Hours every Wednesday from 4-6pm in room 2500 in GCCIS. Come meet other students and faculty involved with FOSS efforts at RIT!
Be sure to sign up for our Mailing List to keep updated with events, news, and community discussions.
Dan, the FOSS@MAGIC Research Associate & Community Liaison, has open hours every Monday & Tuesday in the MAGIC Lab from 2-4pm.
Want to take the extra step? Look into our FOSS minor and FOSS-related classes.
FOSS @ MAGIC Projects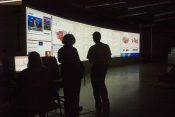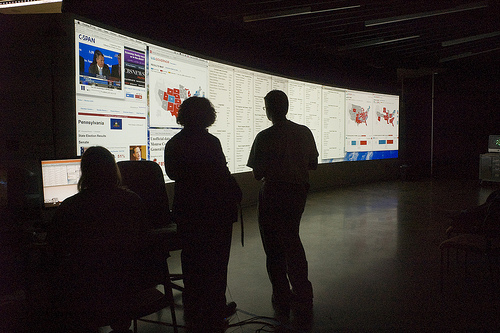 Hack Election Night
Every year, FOSS@MAGIC hosts an evening where you can watch the national and regional election results arrive in real time while you hack the night away on current projects or propose new civic hacking projects with new friends!
 With 9 projectors, you will be able to watch the election night unfold in a way you've never imagined-enjoying the celebration of our 200 + year experiment in Democracy with the RIT community.
We will be holding our 7th Election Night Hackathon this year on November 7th, 2017.
For a taste of what goes on, read one of our previous event recap.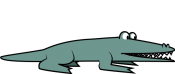 AngleGators
Abstract: A python game for the XO laptops to teach angle measurements
Links and References:

ZeroQuest
Abstract: Python 2.7 game developed using Pygame for the XO
Links and References: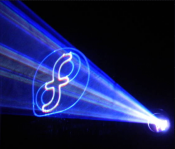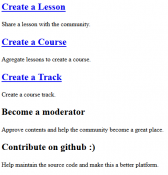 LearnIt
Abstract: A basic platform that allows you to host your own courses or tutorials.
Links and References: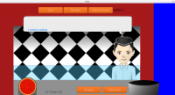 PyCut
Abstract: PyCut is a pizza-making puzzle game made for the IGME-582 final project at the Rochester Institute of Technology. This game teaches basic units of measure to children inspired by the Pizza Pass minigame of Logical Journey of the Zoombinis
Links and References: